Read the Vertical Garden PREVIEW POST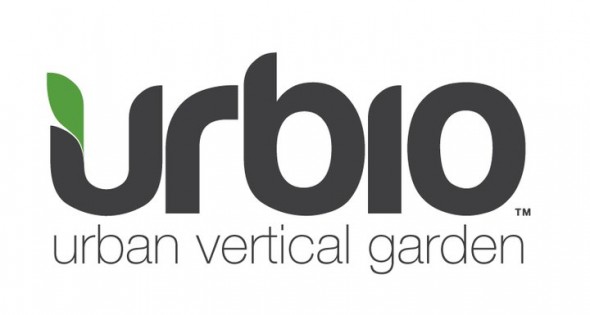 Urbio appears in episode 414 and is the brainchild of entrepreneur designers Jared Aller and Beau Oyler. The pair, along with colleagues at Enlisted Design, a design firm founded by Aller in 2008, created Urbio as a solution to the problem of limited gardening space in small, indoor, urban environments. Urbio is a series of modular, recycled plastic, series of different sized containers that fasten to walls with high-powered magnets. The containers can be used for plants or storage, but the initial idea was to create space-saving, indoor gardening vessels. The company is another Kickstarter success story; they raised over $77K in 40 days to get Urbio from concept to production. The planting modules' magnets  allow for easy removal for watering, pruning, or harvesting and the containers come in different sizes for different planting or organizational needs.
The Urbio Pitch
Jared Aller and Beau Oyler come to episode 413 of the Shark Tank seeking $300,000 for a 12% stake in their product, Urbio. The recycled, modular gardening containers can be stacked, to provide optimum space for growing plants in cramped urban environments. The units attach to any metal surface with powerful magnets, including their own metal plates. The Sharks are  impressed with the intial numbers- in 5 months, Urbio has been sold in 50 countries. Urbio has had $125,000 in sales, and is in 25 brick-and-mortar stores.
Mark Cuban recuses himself from the negotiations, because the pair has already contacted him, and he has "an unfair advantage" on the other Sharks, with his previous knowledge of the product.
Kevin O'Leary makes the first offer. $300,000 for 20%, with the condition that the pair take their salary from the profits. Robert Herjavec makes a competing offer. He's willing to give them $400,000 for 20%, which includes $100,000 to hire a full time business manager. Daymond John goes out because he'd "ask way more than what the other Sharks are offering."
Lori Greiner makes a third offer, $300,000 for 20%, offering her marketing expertise and outlets. When Kevin O'Leary tries to tell the pair that "the people who watch QVC are grandmothers," she tells him that "sometimes you remind me of a golf ball: You're small, bald, and I want to hit you 300 feet away from me."
The pair pulls out a sales order for $150,000 from a major retailer. Greiner sweetens her deal, telling them she'll go down to 15% if they say yes to her "right now."
Herjavec lowers his offer to 17.5% for the $400,000. O'Leary keeps his offer the same.
The pair decides to "keep our equity." They accept Greiner's offer.
Urbio Shark Tank Update
With Greiner's guidance, Urbio continues to grow and expand into new markets. The sleek, award-winning design and the simple beauty of the product keep it flying off the shelves. In 2015, the company acquired Sabi Space from Sabi Inc., for an undisclosed amount. Sabi Space creates "well-designed bathroom and kitchen accessories that are incredibly easy to install and create a fresh solution for any bathroom or kitchen storage or organizational challenge."
In February, 2016, the company was acquired by Honey-Can-Do International, a leading supplier of storage and organization products. They now sell the products as Perch. The products are available on Amazon, at Wal-Mart, Michael's, Jo-Ann's, the Home Depot, and Camping World.
Posts about Urbio on SharkTankBlog
Urbio Information