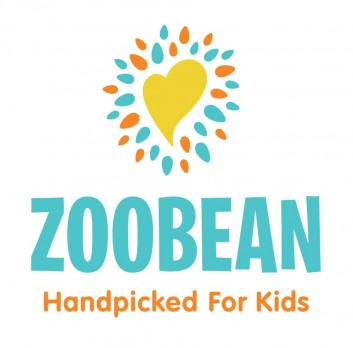 Felix Brandon Lloyd and Jordan Lloyd Bookey, two Washington D.C. parents hope the Sharks like Zoobean, their system that curates kids books and apps according to a child's interests. Felix, a former D.C. teacher of the year, and Jordan, former Head of K-12 Education at Google, are attempting to make Zoobean the "Pandora  for children's apps and books."  They pitch in the Shark Tank in episode 529.
The Zoobean staff, composed of educators, librarians, and parents, matches books and apps to the needs and interests of each individual child. Zoobean makes money two ways:  with the SmartList service that finds books and apps for you which you then go get yourself and the subscription service which sends books to you monthly.
The concept is the Zoobean service helps parents find quality resources for their child's early development. Many of the "curators" are work at home, remote workers. Felix and Jordan are likely looking to the Sharks for cash to do some marketing.
Zoobean Shark Tank Recap
Felix and Jordan come to the Shark Tank in episode 523 seeking an investment of $250,000 in return for 15% of the Zoobean company.
Kevin O'Leary immediately raises the question of the cost of customer acquisition cost. Jordan responds that customer acquisition costs about $6.03. At the time of the show's taping, they had 85 subscribers, after being live for 2 months.
Lori questions whether the site fills a need, and Mark Cuban clarifies, asking if there's a "secret sauce," a unique aspect to the service. Lori doesn't believe the service is unique enough. She's out early on. Barbara Corcoran agrees with Lori's assessment. She's also out. Robert Herjavec quickly follows.
Kevin O'Leary is "trying to find a way to get excited" because "this is my space," but he can't get past the cost of customer acquisition. He's out.
Mark Cuban believes that "trusted curation is the future." He disagrees with the other Sharks about the value of the service. He wants to know whether the service is expandable beyond books. He believes that Zoobean could be used to curate television shows and other products as well as books. He's willing to make an offer for $250,000 for 30%. The entrepreneurs counter-offer for 20%, and Mark agrees to meet them in the middle. They settle on 25% and the pair walk out of the Tank with a Shark deal.
Zoobean Shark Tank Update
The Shark Tank Blog constantly provides updates and follow-ups about entrepreneurs who have appeared on the Shark Tank TV show. Once an episode has aired, we monitor the progress of the businesses featured, whether they receive funding or not and report on their progress.
After landing the deal, Zoobean sat on it, keeping it under wraps for nearly a year until the episode actually aired. The delay gave them ample time to build their web presence and strengthen their offerings. They were able to add new personalization tools and a Web-based recommendations tool called SmartList. By the time the show aired, the deal had been revised to a 16% equity stake for Cuban, and the pair was able to land an additional $500,000 from other investors.
When their episode aired, they had decided curated children's books was not a good business model. The company eventually changed its name to Beanstack, and has shifted its marketing from a focus on individual families to schools, libraries, and other children's services organizations. Beanstack is an online curriculum for helping with reading challenges. The restructuring of the company appears to have brought success, and the business continues to grow.
In 2015, they rolled out the Beanstack curriculum to their first library. By 2017, they were in 20 school districts and over 600 libraries. By 2019, they were in over half of US libraries and they launched their mobile app for individuals. Amazon's Alexa Fund also invested in the business in 2019. In 2020, due to the Covid-19 pandemic, they introduced free reading challenges to prevent learning loss through its Beanbright platform. This prompted more libraries to sign on to the platform. As of January, 2023, the company announced it had achieved 5 billion minutes read on its platform. Beanstack now employs 35 people and they are still going strong with $5 million in annual revenue.
Posts About Zoobean on Shark Tank Blog
Zoobean Information
Video