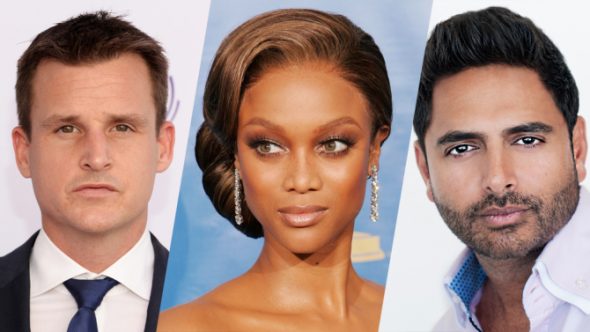 The NBC Network is officially jumping "in the Tank" with its own entrepreneurial reality show called "Funded." NBC officially announced the show on July 14, 2016. The show features supermodel turned media mogul Tyra Banks, skateboarder turned venture capitalist Rob Dyrdek and marketing whiz Rohan Oza. They'll act as mentors and advisors, not "Sharks."
Each episode, 3 entrepreneurs will pair off with Banks, Drydek, or Oza. They'll develop their business plan together and, at the end of each episode, pitch a "real" venture capitalist in front of a live audience. Only one business per episode will get funded, with up to $1 million available during each show.
Funded Takes on Shark Tank
There are other reality based business shows on TV (think West Texas Investors, Restaurant Start-Up, The Profit), but this is the first show to compete with Shark Tank on a major network. NBC hopes to capitalize on the increased interest in entrepreneurship Shark Tank brought to the spotlight with the added benefit of bona-fide celebrity superstars to attract viewers.
They haven't announced when the show will air yet, but they are actively seeking people to audition. If you have a business you'd like to showcase on Funded, details for auditioning are HERE.
In an NBC press release, they called the show "the first business competition series built around an investment fund."
Whether Funded can garner the audience that Shark Tank enjoys or not, the fact that they're producing it at all highlights the value of entrepreneurship in the USA. Panelist Rob Drydek said "We set out to create a highly entertaining show for quality business ideas with innovative entrepreneurs who, with a little bit of guidance and capital, will have explosive growth. At its core, 'Funded' is a serial entrepreneur competition show where the winner is the American dream!"
Shark Tank Blog will continue to follow this developing story.