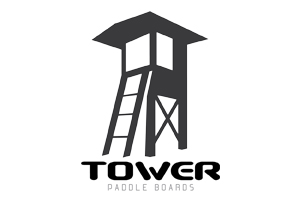 It's been four and a half years since Stephan Aarstol stumbled into the Shark Tank and scored a deal with Mark Cuban for Tower Paddle Boards. He's been quite busy since then, as I found out when I spoke to Alex Resnick, a new business director for Tower's growing stable of products. The Shark Tank effect certainly had a positive impact on the business, as Beyond the Tank episode 111 showed us. The conversation I had with Mr. Resnick took me beyond Beyond the Tank!
Tower Growth
Tower didn't just grow after appearing on Shark Tank – they grew exponentially. Sales skyrocketed 2600% and the company was listed as the fastest growing company in San Diego for 2014. During a recent "deal of the day" promotion on Amazon, they sold just over $365,000 in products in one day. That's three times the total sales Aarstol had when he walked into the Tank! Revenues for 2016 should top $10 million.
The company was still growing in 2015 and 2016, so much so that Aarstol implemented the 5 hour work day. Stephan felt that his employees could get a whole day's work done in 5 hours if they focused on work. Employee pay stayed the same for the five-hour work day, but now everyone who works in the San Diego location knows that they can have a good job and still have plenty of time to live a "time-rich lifestyle." When you live in San Diego, you can enjoy all the sun, fun, and surf the area has to offer every day; he even wrote a book about it!
It's safe to say, this company is a Shark Tank Success Story!
What's Next?
Aarstol isn't one to rest on his laurels. Earlier in 2016, he created a new website for Sunglasses by Tower. Stephan once again noticed a search engine trend for "sunglasses" and "wooden sunglasses," and decided to work his SEM magic to sell products people are already searching for. The website is similar to the Tower Paddle Boards site and just "soft launched" in June, 2016. It shouldn't be long before Stephan has it ranking for sunglasses-related search terms.
In addition to the sunglasses site, they've launched Tower.life Magazine – an online, beach lifestyle magazine. The goal behind the magazine is to help grow the Tower brand. Aarstol envisions growing into a $100 million company by creating a "beach lifestyle brand" called Tower Made. The ultimate goal is to create a one stop shop for the beach lifestyle. Some of the products they are looking at include beach chairs, snorkel gear, beach cruisers, apparel, skateboards and more.
The same direct-to-consumer approach applies with their new venture: Tower Made will feature the highest quality beach related products at good prices. Their wooden sunglasses, for instance, feature high quality, exotic woods, and polarized lenses at half the price of other wooden sunglasses. As with his paddle boards, Aarstol sources his products from the same factories the other guys use and passes the savings to consumers by eliminating the costly retail channel.
This company has a plan and a leader with vision. Mark Cuban is still involved and that can't hurt! Watch for Tower's growth in the next five years. As an adopter of the beach lifestyle myself, I can't wait!
Sunglasses by Tower are now available for purchase. I received some samples in the mail and I am writing a review about them, so stay tuned….