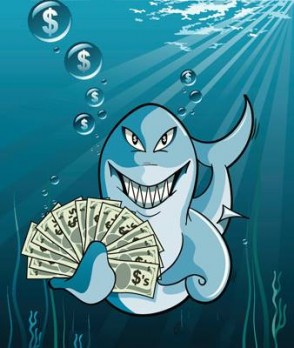 A green cleaning products company hopes to clean up with an investment in episode 501 on Friday, November 1. Tim Barklage and Kevin Tibbs, founders of Better Life, hope the Sharks will come across with some green as they pitch their business. Green cleaning products aren't new to the Shark Tank; James Mitchell unsuccessfully pitched Pure Ayre back in season 2. Since then Pure Ayre has grown and sells well on Amazon – so does Better Life.
There will always be a market for green cleaning products and the Better Life guys seem to be moving in the right direction. It's a crowded market, but they have lots of supporters, evidenced by their nearly 6,000 Facebook fans. Barklage and Tibbs are life-long friends with complementary skill sets: Tibbs is a chemist and Barklage is a marketing guy. Together, they've made a nice little business for themselves that they hope will get bigger after swimming in the Shark Tank.
Better Life is what I'd call a "mature business" and we're seeing more of them as the show matures. While some Shark Tank "purists" think the show should only feature start-ups, I like the mix of new, "intermediate," and mature businesses. The different entrepreneurial perspectives keep the show fresh.
I Use Green Cleaning Products
We're green in our house when it comes to cleaning up. I use the simplest of green cleaning products all over the house: vinegar and water. There are a lot of other things too (including a bottle of Pure Ayre pet spray), we'll surely try some Better Life products the next time we "order up."
We had a similar epiphany to Tim and Kevin when our kids were younger: our kids were putting EVERYTHING in their mouths (as toddlers do) and we started using non-toxic, green cleaning products. Unlike the Better Life guys, we didn't start a business around it! Whenever we have a green option, we usually take it in our home and there are a lot of folks like us out there. Regardless of how Better Life does with the Sharks, they'll do some serious numbers on show night.
Do Sharks See Green?
Whenever a business with a track record comes on the show, I always wonder why. If the business is doing well, why swim with Sharks. The answer is: publicity and strategic partnerships. Better Life won't accept a deal for a big chunk of equity because it would dilute their business too much. Any Shark offer over 10% probably won't be accepted.
We'll most likely have some sort of royalty offer from Mr. Wonderful. Lori may want to play too if she feels green cleaning products have a place on QVC. I can't envision Daymond or Mark bidding here and "guest Shark" John Paul DeJoria is an unknown wildcard. The Better Life Guys will field some offers, but I don't think they'll do a deal.