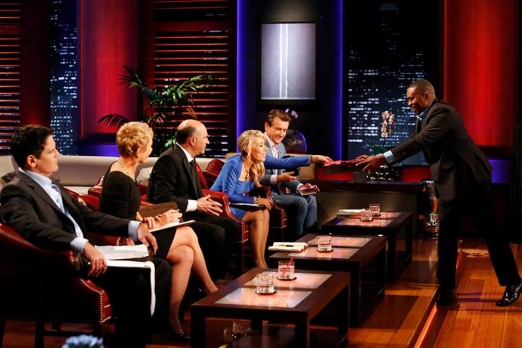 Christopher Johnson scored a deal with Mark Cuban in episode 503 and I contacted him to get a Rapid Ramen update to see how things were going. Chris gave a very detailed pre-show interview prior to airing, but I wanted to see what's changed since his segment aired. I contacted Chris, who is SUPER BUSY (probably weighing his money) and had him answer a few quick questions for a Rapid Ramen update interview.
Rapid Ramen Update on Sales
Chris was selling Rapid Ramen at a good clip prior to airing. "We saw a stretch where we were selling four Ramen Noodle cookers per minute! It's now the number one selling microwave accessory on Amazon." Things have picked up quite a bit for Rapid Ramen. "Sales went through the roof on our website to the tune of 25 orders per minute – mostly multipack orders as well. The sales volume lasted well through the weekend and continued during the week after the show."
"We also saw a  huge spike in retail sales. In additional to the amazing online sales, our retail sales have skyrocketed. Retailers like CVS, Walgreens, HEB, and Raleys have placed POs for stores nationwide."
Dealing with Mark Cuban
It's still very soon after the air date and Chris hasn't finalized his deal with Mark Cuban, though he did say they were "almost done," so things are moving forward.  "We're still finalizing the financing piece," he said. Even without Cuban, Chris took Rapid Ramen from nothing to international product in less than a year. Once Cuban injects some Shark juice into this deal, things will really take off!
As for Chris' Shark Tank edit, he couldn't be happier. "I was extremely happy with it. I was hoping that they portrayed the real Chris Johnson: confident yet humble, persistent yet patient. And a ferociously focused go-getter. I think they nailed it!"
Chris sent me some cookers in the mail and I "invented" a new twist on Ramen. I spread peanut butter on the Ramen brick, put it peanut butter side down in the cooker, put half the spice pack in, then sprinkle red pepper flakes on top and nuke it. Spicy peanut noodles- DELICIOUS!
Shark Tank Blog will continue to follow-up when a new Rapid Ramen update becomes available.