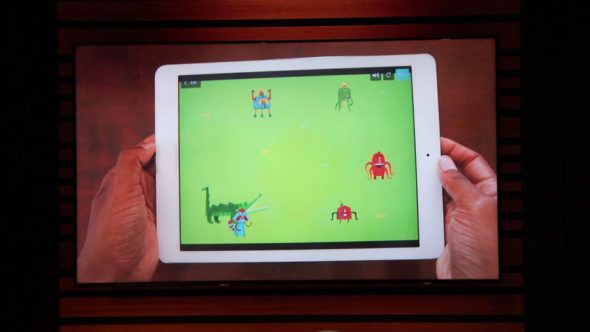 Hop Scotch co-founder Samantha John started her business with educator Jocelyn Leavitt in 2013. They wanted a way to get more girls interested in programming and engineering. She was 26 at the time. The original app was designed to teach kids ages 8-12 to code using visual programming language for touch screen devices like the iPad. They create video games they can play and share using their coding skills. They've since developed an iPhone version.
The initial launch of Hop Scotch in 2013 was a big success with over 20,000 downloads in its first week. To date, kiddie coders have created over 33 million games with the app. John received many accolades for her work on Hop Scotch. Among them was when Business Insider listed John as one of the "30 Most Important Women Under 30 in Tech" back in 2013.
As for the app, there is a free version, but you gotta pay up to get the good features. One of those is the ability to upload your own artwork to use as animation in a game you create. For the premium version it costs $80 for a year or $8.99 a month. The company must have sales, so I'm curious as to why they're in the Tank.
My Take on Hop Scotch
My daughter used this app a few years ago at her school. She told me it was cool, but she's not interested in coding. I downloaded it on my iPhone, but I couldn't figure it out and gave up after 20 minutes. I'm a bit of a luddite when it comes to things like this.
I'd get this for the iPad if my daughter was younger. Coding skills are useful in today's world. Even though you can learn to code for free at the MIT website, this app is a lot more kid friendly. I think they'll continue to do well.
Will Sharks Hop on This Opportunity?
I'm guessing either Mark or Kevin bid on this, even though Samantha is close to being a Shark herself. Expect a royalty deal from Kevin with $x per download. Mark is a tech guy and might bid as well. I don't think Samantha will want to give up a lot of equity, so any bids made will likely be countered or outright rejected. I think she impresses the Sharks but holds firm on her equity and declines any offers.