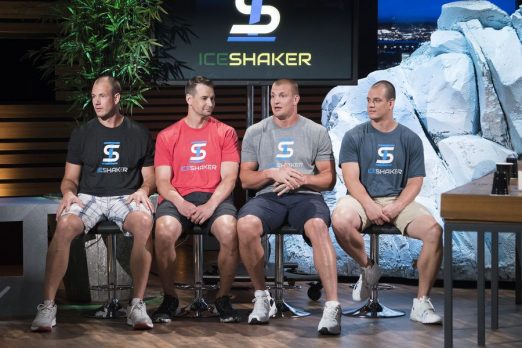 Chris Gronkowski wants to shake things up in the Tank with his Ice Shaker, an insulated metal tumbler cup. Brothers Rob, Dann, Glenn and Gordie join Chris in the Tank, making for a strong NFL presence. Brother Rob, aka GRONK is the All Pro tight end for my Super Bowl Champion New England Patriots!
Chris' NFL career was cut short due to injury, so he decided to become an entrepreneur. In addition to Ice Shaker, he runs an engraving business. The Ice Shaker was born to help Chris mix up his protein shakes and to help keep them cold. It's over sized at 29 ounces and features a vacuum sealed, spill-proof lid. He sells them for forty bucks on Amazon and his website.
The tumbler business is a crowded field, so branding is an important issue for Chris. Yeti sells a crap ton of similar products and more generic versions are ubiquitous in nearly every store. Chris needs to capitalize on his name and fame to gain market share. Who better to help him tan a Shark?
My Take on the Ice Shaker
Without any disrespect intended to Chris, does the world really need another tumbler? I live in Tervis Tumbler country (the factory is near my home) and I own about a dozen of the plastic tumblers. One of mine is oversized and constantly filled with iced tea. I rarely leave home without it.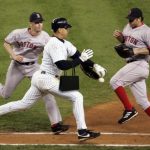 This pitch is perhaps the most contrived of the short season so far. The Gronkowski brothers are there solely for entertainment purposes. Heck, Gronk could fund the company with the proceeds from one Dunkin Donuts commercial! As a New England Patriot (and Boston Red Sox) fan, I'd be more entertained if Rob bitch slapped A-Rod! I'll never forget his weak-ass attempt at interference in the famous seventh game of the fateful 2004 ALCS. Jason Varitek had an answer for A-Rod, come on GRONK, bitch slap him!
Do Sharks Shake on a Deal?
Unfortunately, I bet Chris partners with A-Rod. A-Rod made a lot of money playing baseball. He had good stats and could have been considered one of the greatest players of all time, if he wasn't such a douche bag! Even Yankee fans didn't like him. Unlike the other Sharks, he started his businesses with a fortune. Any schmuck can build a real estate empire with $250 million!
The reason A-Rod will bid is to be cool. GRONK is cool, as are his brothers. A-Rod will give them money just to hang out with them. Whether the Ice Shaker stands the test of time or not, with some A-Rod money, it will get some good branding exposure.
GO PATRIOTS!