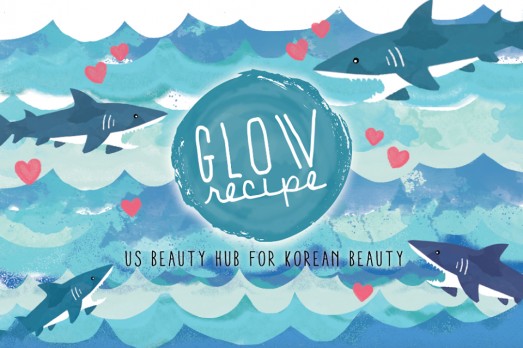 Sarah Lee and Christine Chang bring their curated Korean Beauty Products business – Glow Recipe – into the Shark Tank tonight in episode 714. The pair of make-up mavens scour the Asian continent to find, test, and ultimately sell the best, most unique natural cosmetics to women in the Western world.
Korean beauty products are all the rage in the cosmetics industry these days. That's because Korean women have been taking good care of their skin since the seventh century, BCE. Having smooth, clean, porcelain skin was a sign of nobility in Korea and Korean women have been perfecting their skin care regimen for a very long time. Korean skin care technologies are on the cutting edge of skin care science. It comes from years of perfecting and processing plant extracts and all sorts of other useful (but not necessarily obvious) ingredients to make skin care the science that it is.
The popular notion about Korean beauty products is it employs a "ten step" system: Oil Cleanser, Foam Cleanser, Exfoliator, Toner, Essence, Serum, Sheet Mask, Eye Cream, Sleeping mask, and SPF. While each of the ten steps isn't necessary on a daily basis, the regimen includes products that cleanse, hydrate and protect the skin – making it more lustrous. With exotic products like "DoYou Azulene Gel Cream," formulated with bamboo sap and azulene, it's easy to see this stuff isn't your mama's skin lotion.
Glow Recipe aims to be the "gold standard" when it comes to Korean beauty products. They have hundred of products in their online store, ranging from familiar face masks, to snail slime eyelash conditioner, to Phytowash Yerba Mate Cleansing Foam (whatever that is)!
My Take on Korean Beauty Products
I would probably never use any of this stuff, though I have been known to apply a facial mask every now and again. My mother – a youthful looking seventy something woman – swears by her creams and lotions; I just have no idea what they are. Asking me to write intelligently about Korean beauty products – or any beauty items for that matter – is like asking my wife to write about baseball!
What I do know, as a father of four girls, is women spend a crapload of money on skin care products. It seems the more exotic and expensive the product is, the more they want it! I'm sure Sarah and Christine, both beauty and skin care industry veterans, know this and are taking that knowledge all the way to the bank. One thing's for sure, they know their stuff, they only sell the best (after rigorously vetting and testing each product), and they have a good niche. I may not be a customer, but I love their business.
Do Sharks Glow with Delight and Invest?
Initially, I thought Lori might make a play for this, but there are thousands of beauty products on QVC. Lori likes mass appeal products in her repertoire, not items with lots of competition. She'll be a customer, but not an investor. Barbara will probably pass for the same reasons. Likewise for Robert and Mr. Wonderful, who'll probably make a joke about opening a website called "Mr. Wonderful's Korean Beauty Products."
The logical Shark for Glow Recipe is Mark. Mark gets what they are doing. He's very much into product curation and he'll appreciate the amount of due diligence they put into selecting products. Glow Recipe looks like a beauty company on the surface, but they're really a curated sales play. It doesn't matter to Mark if a business is curating skin care products, books, socks, or bacon – if they're doing it intelligently and profitably, he'll be interested.
I'm not sure if Mark invests, but if the Glow Recipe gals leave the Tank with a deal, it will be with him.