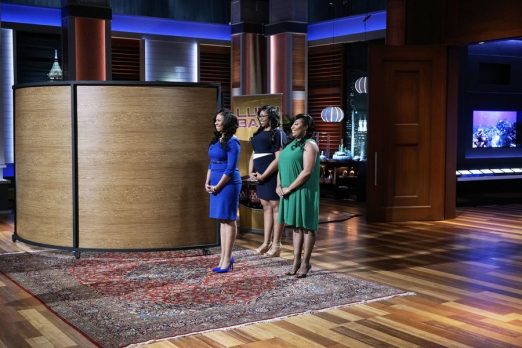 For Ashley, Kelly, and Jorrae Beard, their Lulu Bang sauce is truly a family affair. They learned to cook, and make their various sauces, from family matriarch Joyce Beard. They even ran a restaurant in Philadelphia, Joyce's Soulful Cuisine, named after her. Lulu Bang Sauce is named after their brother, Michael Anthony "Lulu Bang" Beard. While the restaurant doesn't exist anymore, the family still runs a successful catering business – but they think the real money is in their line of sauces.
The Beards have some experience pitching their product. They attended Wal-Mart's second "Made in the USA" Open Call and U.S. Manufacturing Summit in Bentonville, Arkansas in 2015. That experience got them into around 250 WalMart stores in nine states on the east coast and they list every other state as "coming soon." Lulu Bang Sauce is selling through at their WalMart Locations and they're getting a deal with ShopRite and Cousins Supermarkets in the near future.
With any product like this, the secret sauce is the taste. There are tons of positive reviews. At $4-$8 a jar, it's a "premium priced" sauce, but still palatable economically to most home cooks – especially if it's good. With flavors like the original Lulu Bang Sauce, Asian Persuasion, It's Just Hot, and Bourbon Marinade, it's easy for anybody to "bang everythang!"
The Lulu Bang ladies pitch the Sharks in episode 805. Since they already have a growing retail presence, they're likely looking for cash to fund production for new orders and help with expanding their retail reach.
My Take on Lulu Bang Sauce
I use a lot of sauces in my cooking. I do a lot of smoked, barbecued chicken, pork, fish, and steak on the grill and I almost always brush on a sauce in the final moments. Sometimes I make my own, sometimes I use a store-bought product. I like trying new sauces and when I find one the family likes, I make it part of the dinner repertoire.
Personally, I never tasted Lulu Bang Sauce, but I'd love a few jars for a review (hint hint ladies if you read this). I can see they care deeply about their product, and that's important in the food business. Passion and cooking are intertwined and these ladies make no secret about their passion for cooking and their product. The flavors sound intriguing and it looks as if they've put a lot of time, effort, and love into their business. For that reason, I'm IN.
Do Sharks Bang Everythang?
The secret is in the sauce. If the Sharks like what they taste, they'll want to know more. The restaurant venture was fairly short-lived, so there's potential for a Shark Tank tale of woe. Restaurants are a notoriously tough business with a high failure rate; if there's any residual debt or other encumbrances from that venture that's carrying over to the sauce business, it could spell trouble for the Beards.
Other than that, it appears they are growing at an acceptable rate. 250 stores with good sell-through is nothing to sneeze at. If they do indeed have more deals in the works, a Shark could bite if the valuation is correct. Mark and Robert tend to shy away from food products, but they could find a partner in the other Sharks, unless Daymond thinks it conflicts with Bubba Q, who produces a signature sauce.