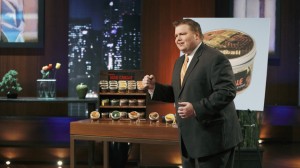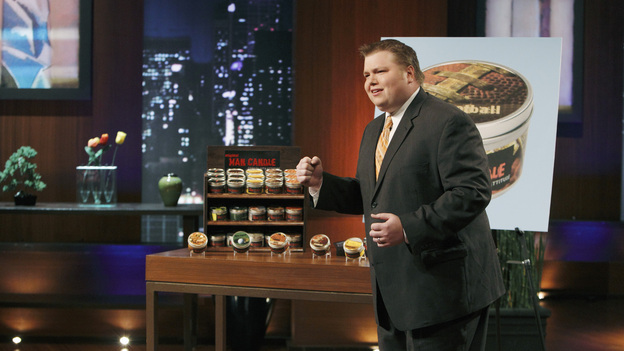 Candle entrepreneur Johnson Bailey didn't get a deal in Episode 207, which originally aired on April 6, 2011, but he had enough success with his business to warrant a follow-up segment in episode 302 in season three. Man Candles, the business Bailey pitched in the Shark Tank, features candles with scents like bacon, beer, and even fart! The Man Candles follow-up segment portrayed Bailey as an entrepreneur who was making things happen by using his Shark Tank appearance. But a funny thing happened a few weeks after the Man Candles follow-up segment: the business disappeared!
What Happened to Man Candles?
We speculated on The Shark Tank Blog about what happened to Man Candles earlier this year, and a few answers have popped up. What we know for sure is the Man Candles website is GONE. So is the Facebook page, for all intents and purposes. Even Bailey's Linked In page is sparse on details. There is an incomplete WIX Man Candles website, but eCommerce functionality isn't working and the trademark for "ORIGINAL MAN CANDLE" has expired . The candles are still available, in stock, and shipping on Amazon, but there is no evidence of Johnson Bailey publicly running the company.
A reader alerted me that Johnson Bailey was working for Lotus Internet Corp., the parent company of Stupid.com, an online novelty retailer. Perhaps Bailey took a job and had a conflict of interest or maybe he made a deal with his new employer.
If  Man Candles has strictly become a wholesale operation, it wouldn't be unheard of, but I'd expect at least a modicum of a public presence. If Johnson Bailey is still in business, he's keeping it a secret! Maybe someone bought out all his stock from him so they could add to their candle line.
If anyone knows what the heck happened to Mr. Bailey, shoot me a message. I'd love to get the story!