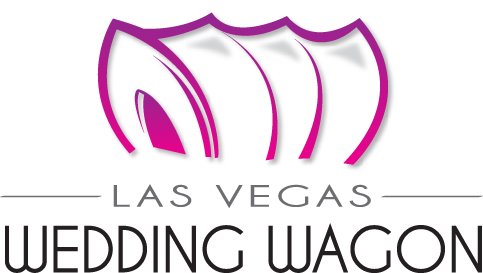 Adrian Gonzalez and James Cass pitch their mobile wedding service, called Wedding Wagon, in Shark Tank episode 602. Las Vegas is the marriage capital of the country: there were 80,493 marriage licenses issued in Clark County (where Vegas is located) in 2013. There are many ways to get married in Las Vegas too; you can have a very lavish, traditional wedding in a church and a swanky ballroom or you could have an Elvis impersonator perform the ceremony (and just about everything in between).
Gonzalez and Cass' mobile wedding service concept falls somewhere in between the traditional and kitschy. The reverend comes to you. You can get married in the parking lot of a hotel, on the sidewalk in front of the Bellagio fountains, or in a more natural setting, like Red Rock National Park. The idea is with a mobile wedding service, you can get married just about anywhere!
For $129, plus the Clark County marriage license fee ($60), you get all the things you need to tie the knot in the location of your choice: Wedding Officiant, Photographer and Free Photo Gallery, Witness (if needed), Filing of Your Legal Paperwork, and/or a Certificate for Renewal of Vows.
Wedding Wagon got a lot of press last year when they opened up shop in July, 2013. It was voted Best of Las Vegas 2013 editor's pick for Wedding Chapels, Nevada Magazine's Best of Nevada 2013 Wedding Venue, and as one of the Top 10 Offbeat and Outrageous Las Vegas attractions of 2013.  The reverends, within days of opening, were approached by half a dozen reality TV show producers. Shark Tank must've been one of them!
My Take on a Mobile Wedding Service
I think this is a fun concept. My wife and I observed a wedding in Red Rock National Park back in 2008 – before Wedding Wagon existed – but we thought it was a cool backdrop for a wedding. I married my lovely wife on a beach (in sideways rain), so I GET the alternative wedding venue's appeal. Add Las Vegas into the mix, and you have a fun, quirky way to begin your life together.
While I think this is a great Las Vegas business, I don't think it will translate well to other locales. People go to Las Vegas to have a fun wedding. Weddings in other areas tend to be more dyed in the wool, regular old weddings with a church ceremony and a reception at a hall or hotel, complete with dinner and the Chicken Dance. I think the mobile wedding service concept is great for Vegas, and I think Wedding Wagon can exponentially grow their business within the city limits. I just don't think the concept will be profitable enough in the rest of the country.
Do Sharks Vow to Invest?
I think the Sharks will have the same concerns as I do: is this business "duplicatable?" Because the business will be perceived as a "Vegas only venture," I don't think the Sharks will bite at all. The one positive viewers will have is a segment where the Wedding Wagon guys stage a mock wedding in the Tank with Kevin "marrying" Barbara. The way those two are always sniping at each other, it should be a comical segment!