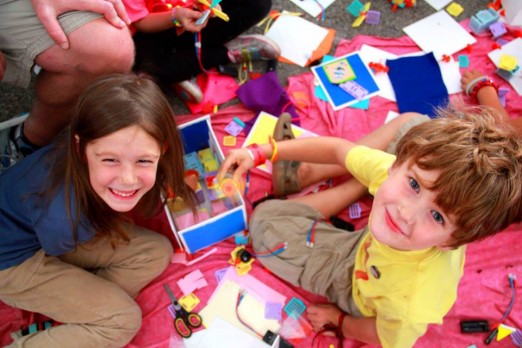 Roominate, a building toy for girls, jumps in the Tank when inventors Alice Brooks and Bettina Chen pitch in Shark Tank episode 602, part two of the season 6 premier. Alice has her BS in Mechanical Engineering from MIT and a Master's Degree in Mechanical Engineering from Stanford. Bettina has her BS in Electrical Engineering from the California Institute of Technology and a Master's Degree in Electrical Engineering from Stanford. These are two smart young women!
The pair met at Stanford and found they shared a passion for getting young girls interested in STEM (an educational buzzword/acronym for Science, Technology, Engineering, and Math). Both women were science freaks at a young age: Alice grew up playing in her father's robotics lab and once built her own Barbie doll and Bettina is a self-professed Lego-maniac. They realized their experiences as young girls playing with "non girlie" toys that stimulated their minds led them down the path to Engineering degrees.
So they decided to create a toy for girls (boys like Roominate too) that gets young girls thinking about STEM. The end result is a set of modules (rooms), complete with a set of tiny furniture with built-in wires and switches. Girls create their own doll house, complete with lighting and electric fans. More modules can be added so the girls can expand their creations. Think of it as a combination doll house construction toy with lights.
Like many other companies that appear in the Tank, Roominate got over-funded on Kickstarter.  They raised $85,964 to scale up production and perform tests needed to certify compliance to toy safety standards. As they said on their Kickstarter page: "We're more than just a toy company. We want to inspire your daughters to be the great artists, engineers, architects, and visionaries of their generation. We intend to give them every tool to reach that potential." From the success of their Kickstarter campaign and all the awards they've won in the toy industry, it appears this building toy for girls is here to stay!
My take on a Building Toy for Girls
My parents are STEM people; dad was an engineer, mom was a math and computer science teacher. As a result of that, I majored in English! Regular readers know, I have four (yes-four) daughters and one son. My oldest daughter is in her senior year of college studying nutritional microbiology; she's going for a masters next year. My son studies marine science and the two high school girls are leaning toward studying engineering. The nine-year-old enjoys the many blocks, Legos, Kinex, and Qubits Toys left behind in our home by her older siblings. Apparently, the STEM gene skips a generation in my family!
When the older group of kids was younger, they spent hours with construction toys, creating entire cities together. There was no specific building toy for girls, it was just a bunch of building toys. We never bought into the "girlie toy" for girls idea, we just got the kids toys! Plus, I had a few buckets of Legos from my own childhood. I think creating a building toy for girls is a good idea, but at the same time, it buys into the whole toy industry's gender specific marketing approach. Ultimately, if it gets more girls interested in STEM, it's a good thing. I'm IN, maybe the 9-year-old will get one for Christmas.
Do Sharks Bid or Short Circuit?
The sheer success of Roominate in a short time ought to convince the Sharks there is room in the marketplace for a building toy for girls. Whether that translates into an investment or not is another thing. Alice and Bettina could come off as very smart and really impress the Sharks or they could have what I sometimes call "Engineer's Block." As the son (and son-in-law) of accomplished Engineers, I know they can sometimes be a bit "disconnected" from things outside their sphere of knowledge. If Alice and Bettina are like that, the Sharks may think they'd have to work too hard if they invest in Roominate.
Mr. Wonderful, with his toy industry experience, is the obvious target Shark for the Roominate women. The concern with dealing with O'Leary is he often wants a big slice of the business pie. If he can partner with Roominate on his terms, expect him to invest.
I don't think this is up Mark's alley, but he often invests in "the person, not the product." If the women are sharp, Mark could throw his hat in the ring. Robert always surprises me, but I don't think he'd make an offer that would beat the other Sharks.
Barbara and Lori are a crap shoot too. If Lori thinks a building toy for girls will play on QVC, she might bite too. Barbara has young girls in her life, so it could appeal to her in a personal sense. Either one of the lady Sharks could be bidders here.
The bottom line for Roominate is they have a good product that people want. They're on Shark Tank at the right time for a toy, too. They'll get 8 million+ pairs of eyeballs on their product, and, if they are as smart as their degrees say they are, they'll have strong exposure going into the Christmas shopping season. It's the timing of their appearance that makes me think a Shark is in the mix with Roominate.