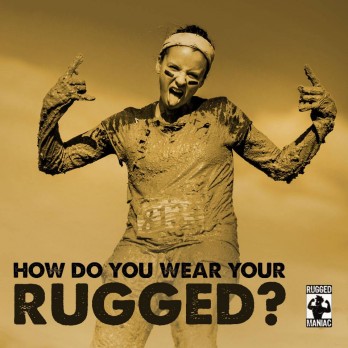 Bradford Scudder and Rob Dickens, a couple of self-professed maniacs and "mudtrepreneurs" from Boston, pitch their incarnation of the "mud run," an extreme obstacle course business called Rugged Maniac. A mud run is a 5K race with lots of mud and other obstacles. They've become very popular in the past few years with dozens of companies promoting them. Businesses, communities, and non-profits can use a mud run race to make money for whatever purpose the deem necessary (including profit).
As a "fitness event," the mud run is more than a race, it's an event, and Rugged Maniac endeavors to do them better than anyone else. After a grueling 5K race through mud pools, obstacles and fire (yes fire), Rugged Maniac racers retire to an afternoon of beer, food, and bands. It's billed as a fun way to "wear your rugged."
Rugged Maniac runs their events in over 20 cities nationwide and partners with Harpoon Beer, the USO, and other sponsors ranging from charitable organizations to radio stations. The cost to race depends on the location and goes from around $40 for early registration to as much as $90 for day of race registrants. There are college and military discounts, too.
My Take on the Mud Run
I am not a runner. I have flat feet and bad knees, so running 5K isn't in my weekend plans anymore, EVER. I did 5K races in my younger days, but now I don't even like driving that far! That said, the Rugged Maniac races look like fun. I remember playing mud football back in college – it was a blast! I can see how people who enjoy running 5K races would be totally in to a mud run, especially if beer was waiting at the finish line!
Rugged Maniac caters to the weekend warrior in all of us. Even the most sedate folks want to go out and get dirty – and perhaps a little crazy – every now and then. The events look top-notch. They get good bands and promote them heavily in the communities where they occur. Rugged Maniac also claims to have the most extreme mud run obstacle course in the business; I suppose if you're going to get down and dirty, you might as well do it with the best!
Do Sharks Swim in Mud?
Event based businesses are tricky in the Tank. They haven't fared well in the past. I can't see Lori going for this at all. In fact, the only Shark I can see having any interest is Mark Cuban because he has some venues where he can promote a mud run. The only way any other Sharks would get involved is if the numbers and the deal are too good to ignore. Margins are tricky in this kind of business and the Rugged Maniac guys will have to demonstrate solid profitability to get a deal.