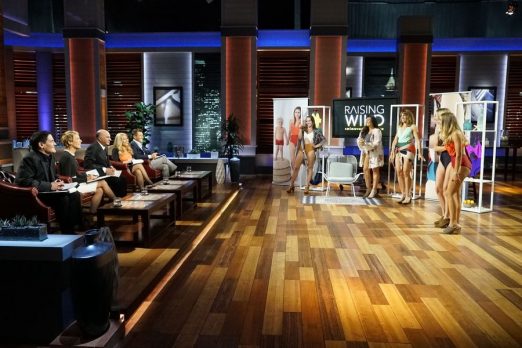 Kara Haught and Shelly Hyde, the two sisters who created Raising Wild Swim Suits, grew up in Florida. That means they practically lived in their swim suits while growing up. Florida is a place to get out on the water and Floridians do just that – constantly. Kara and Shelley are no exception.
The thing is, as they grew up and had kids of their own, they found it impossible to find a swimsuit that offered proper support without sacrificing freedom of movement. In 2015, they took their lifetime knowledge of sewing (their mom did a lot of sewing and taught them) and started making Raising Wild Swim Suits.
The suits are fashionable, but allow you to run around without worry. Originally just for women, they recently introduced a kids line. All their suits are colorful and look like a cross between athletic apparel and bathing suits. They want people who wear their product to go out and enjoy the sun and surf and "raise their own wild!"
My Take on Raising Wild Swim Suits
I moved to Florida's west coast a little over a year ago. Most days, I wear my basketball shorts (which double as a swim suit), a tee-shirt, and my XeroShoes. My 11-year-old daughter wears her swim suit all the time, she'd wear it to school if I let her! My wife is in her suit all weekend, too (sadly they aren't allowed in her office).
We go to the pool, the beach, fishing, boating – you name it, we're on the water. Our family is definitely raising a little wild! As a guy, my options are a bit easier. I like baggy swim suits, but my wife and daughter are bikini gals. Bikinis don't offer the same range of motion as a baggy guy's suit, so I totally get what Kara and Shelly are doing.
Since I am no expert on women's swim wear, I asked my wife to take a look at the Raising Wild swim suits. She liked the style and the fact they cover some "imperfections." While she didn't try them on, she said it looked like a suit you could spend the day in comfortably. Since my wife is a life-long swimmer and she likes them, I am IN.
Wild Sharks Raise Cash for Raising Wild?
Swim wear, especially women's swim wear, is a very crowded and competitive market. Swim suit companies haven't fared well in the Tank in the past. The most notable swim suit company in the Tank to date, Mix Bikini, crashed and burned after Barbara invested her money back in season three. Since then, no swim suit company received an investment from a Shark.
While Raising Wild may have a great product and good sales, the swim suit curse will probably hurt them. Barbara will likely NEVER invest in a swim suit company again. The male Sharks won't be interested and swim wear isn't in Lori's wheelhouse. I think Raising Wild leaves the Tank with no deal.