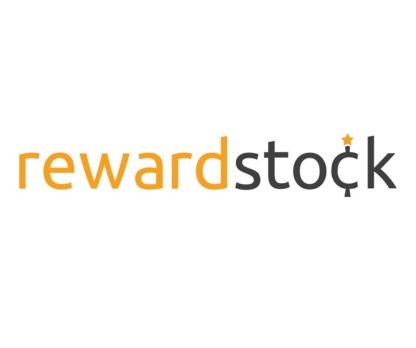 Reward Stock is like a stock market for travel miles. Miles, or points, are perks given out by credit card companies and airlines that reward travelers for loyalty. They get redeemed for free travel. For people who travel a lot for business, miles are an added employment benefit. When people have multiple credit cards and travel on multiple airlines, knowing exactly when to redeem miles can make the difference between a free trip and one you have to pay for.
That's where Reward Stock comes in.When you sign up, you enter all the programs you belong to and the app tracks their value on an ongoing basis. For instance, one day miles from say Delta Airlines might get you a free trip instead of the same amount of miles from say Southwest Airlines. Reward Stock let's you know the best value for booking travel on any given day.
The same holds true with credit cards. Credit card companies purchase millions of miles from airlines at a steep discount so they can offer enticements to consumers to use their cards. Just like airlines, the value of those miles change on a daily basis. On Monday, you might be able to use miles from your Capital One card to book a first class flight to Europe. The next day, those same miles might not even get you a domestic economy flight. By keeping track of all this, Reward Stock makes things a lot easier for the traveler.
As an added benefit, Reward Stock also recommends which airlines and which cards to use based on your travel habits. If you always fly the same airline to the same city on a regular basis, you're probably best off with that airline's program. If you use multiple airlines, Reward Stock can be a big help. All this data is free, but you must book your "free" travel with your points through the app. For this service, they charge a ten dollar fee. That's not much when you consider all the time you save tracking various offers yourself.
John Hayes, creator of Reward Stock, started the business in 2014 and it's rapidly gaining users. He likely wants a Shark to help him scale up and get some publicity for the business. Whether a Shark wants to travel this journey with Hayes will be seen when he pitches the app in episode 1006.
My Take on Reward Stock
I fly for business and or pleasure less than six times a year, but I have miles on my credit card and belong to a half a dozen airline programs. I often use miles to upgrade to first class on long trips and I occasionally score free travel. Since I only have the one credit card, tracking is easy. Airlines are a complete pain in the neck though.
I am going to download this and try it out. Anything that saves me time and money is a winner in my book. The organizational component appeals to me too since Reward Stock tracks everything for me. I told a friend who travels three times a month for business about it and he signed up right away. he had his whole account set up by the time we finished watching the football game the other day. I am IN.
Will Sharks Take the Road Less Traveled?
The concept is great but the Sharks will want to know customer acquisition cost, number of active users and revenues. If those numbers are appealing, there could be several offers.
I think this will appeal most to either Mark or Mr. Wonderful. If Hayes is on top of the numbers and the technology, Mark will jump. Mr. Wonderful may bring value to customer acquisition and if he feels there's a profit center there, he could bid as well. Lori is a dark horse in this race too as she's venturing into technology more and more in the Shark Tank.
I'm not sure how Sara feels about tech businesses, so I'm not sure how she'll react Tech businesses seem to give Barbara a headache, so I think she'll be out. Regardless, if any Shark gets involved, Hayes better have the right answers, otherwise he'll be traveling down the road without a deal.