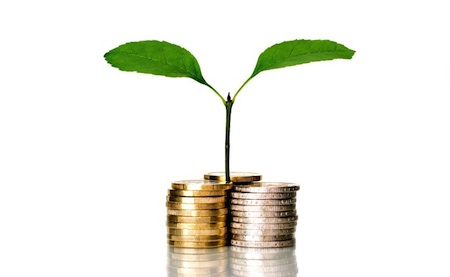 If you are an entrepreneur looking to start or grow a small business, your first challenge is small business financing. Often a business has so much potential, but how do you take it to the next level? Knowing and understanding the options for financing small business growth can make all the difference between becoming stagnant and breaking through. Here is a breakdown of basic funding options so you can decide which is best for your small business financing opportunity.
Self-Funding
Sixty eight percent of start-up companies are self-funded. This can be done in a number of ways. The most common practice is to use savings or take a loan from a retirement fund. Others take out a personal or home equity loan. For smaller funding needs, a credit card cash advance is possible. While these small business financing options are available, they often expose the owner to greater risk than necessary.
Investor Funding
While friends and family might be the typical first step in raising capital, there's another option to consider that doesn't include the same emotional baggage. There are many angel investors, similar to the Sharks, who are looking for high return opportunities and they may be willing to provide small business financing or funding for your business. You benefit from their expertise, but it comes at a price. They usually require an equity stake and decision-making influence in your company.
Bank Loans
After the financial meltdown of 2008, banks severely tightened their underwriting criteria. While lending to small businesses has begun to increase, you'll still need to convince them you'll be able to pay the money back, even if your business doesn't succeed. The key to landing a small business loan is to be prepared. Present a well-written business plan, dress to impress, and keep at it even if at first you are denied.
There are many small business financing options available from banks, including:
• Start up loans
• Business lines of credit
• Business credit cards
• SBA loans
Alternative Lenders
Small business owners who have little or no credit history or who need a lot of money quickly still may not know where to turn. Alternative lenders have really stepped up to provide much needed working capital for small businesses. Banks lend money based on historical performance, collateral and credit scores whereas alternative lenders review the quality of the transaction. They can fund in expectation of your future profit even if it's your first transaction or a work-in-progress deal. That allows you to grow your business substantially faster than with a bank or equity investor.
There are many small business financing tools, including:
• Purchase order financing
• Accounts receivable financing
• Asset based lending
• Invoice factoring
It's important to understand all of the options available so you can find the right partner for your business opportunity.
Find Small Business Financing on the Shark Tank Blog
Dan Casey, founder and CEO of purchaseorderfinancing.com, believes every business has a story to tell. He's been listening and helping small businesses grow exponentially since 2002 using a creative combination of finance tools. He's been featured in publications including Entrepreneur Magazine, Entrepreneur Online, Small Business Trends Online, The Washington Post, Crain's Chicago Business & American Express Open Forum.
Visit www.purchaseorderfinancing.com and be sure to mention Shark Tank Blog to get a free subscription to Fast Company or Entrepreneur magazine.*
*Must qualify for financing to receive special offer exclusively for SharkTankBlog.com readers.