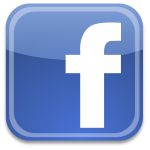 The Shark Tank Blog now has a Facebook page! Each week on the Shark Tank Blog, we preview and review the upcoming episodes of everyone's favorite "venture capitalist game show." We also interview many of the entrepreneurs who appear on the show to get their insights on business, Shark Tank and other issues of the day.
Scott Jordan, the controversial season three entrepreneur, will also be writing a regular series of posts called "The Sixth Shark," where he'll critique each show. Scott doesn't pull any punches, he goes after the sharks and the entrepreneurs. We are excited to have him.
We work hard at making this the best "unofficial" Shark Tank site out there, whether it's getting the first story about an upcoming entrepreneur, following up with a fan favorite, or just keeping current with show developments. The Shark Tank Blog has developed a nice network of entrepreneurs and sources "close to the show" who give us unparalleled insight into the behind the scenes workings of Shark Tank. We're usually first with entrepreneur and show previews (before ABC releases info) because we take the time to research what is happening. We wanted a place where we could share our content more efficiently with fans of the show and our site. We also wanted to create a place where we could share other Shark Tank related news.
Enter our Facebook Page. All of our new posts go out there, so you'll never miss a Shark Tank development. If you are a fan of the Shark Tank, you'll love the content we put up, whether it's an obscure tweet from one of the Sharks or a mind-blowing "spoiler." If we write about it here, you'll find it on our Facebook Page and in your news feed. We just got started on Shark Tank Blog's Facebook Page, so head on over there and hit that "like" button to stay current with The Shark Tank.