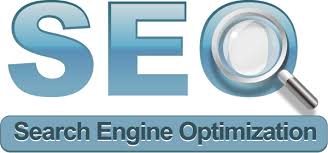 SEO can be a valuable tool when starting a business. After watching Shark Tank, you've been seriously bitten by the entrepreneurial bug. You've always wanted to start your own business but can't figure out the "big idea." You spend hours brainstorming product and service ideas that fulfill unmet consumer needs. You finally have your "Eureka!" moment. You have the perfect product idea and have figured out how to get it produced. Now your job becomes creating awareness and demand for your new product.
SEO turns that equation upside down
That's what Tipsy Elves did with their product. Using his experience with SEO, Evan Mendelsohn identified what was in demand first. He analyzed what people type into a search engine such as Google or Yahoo to determine high volume phrases. He noticed that a lot of people search for "ugly Christmas sweaters" but there weren't many companies providing solutions to this consumer need. That's how Tipsy Elves was born. Their concept wasn't born on a hunch, but on actual numbers.
With SEO, he was able to take the pre-existing demand (folks typing in "ugly Christmas sweaters") and funnel it to their website. They did this by ranking organically. Translation: their site is the first listing you see when you type in that phrase on your search engine and most people will only click on listing #1 or #2. Don't confuse ranking organically with the sponsored listings. Those are the listings in the lightly colored box at the top of the page. They are called "pay per click" or PPC and a company has purchased that listing. While PPC and good hosting like at Hosting Foundry can be an important part of your SEO marketing strategy, there's a higher perceived value placed on companies that rank organically.
Tipsy Elves was able to PROVE the value of their concept with SEO. They maximized their online presence to the tune of $1.35 million in sales. The success of that formula caught the Sharks' attention and landed them with a deal that will hopefully help them expand to retail. Many entrepreneurs focus their attention on getting picked up by a big box retailer first. This tech savvy duo reversed the equation by fulfilling an existing demand for ugly Christmas sweaters with Tipsy Elves Christmas sweaters.
On the show, they even mentioned some retail orders they had to turn down. If they secured a purchase order from a credit-worthy buyer, they could have used purchase order financing. Don't turn down the big offer you've been working towards even if you don't have a Shark investor.
INTERESTING SIDE NOTE
Lori's concern that the product wasn't unique enough is probably still valid. Just Google "ugly Christmas sweaters" and you'll see all the copycat sites that have launched. They offer similar designs at a much lower price point. It'll be interesting to see if Tipsy Elves is able to diversify their product line enough to survive.
Dan Casey, founder and CEO of accountsreceivablefinancing.com, believes every business has a story to tell. He's been listening and helping small businesses grow exponentially since 2002 using a creative combination of finance tools. He's been featured in publications including Entrepreneur Magazine, Entrepreneur Online, Small Business Trends Online, The Washington Post, Crain's Chicago Business & American Express Open Forum. Visit www.accountsreceivablefinancing.com and be sure to mention Shark Tank Blog to get a free subscription to Fast Company or Entrepreneur magazine.*

*Must qualify for financing to receive special offer exclusively for SharkTankBlog.com readers.