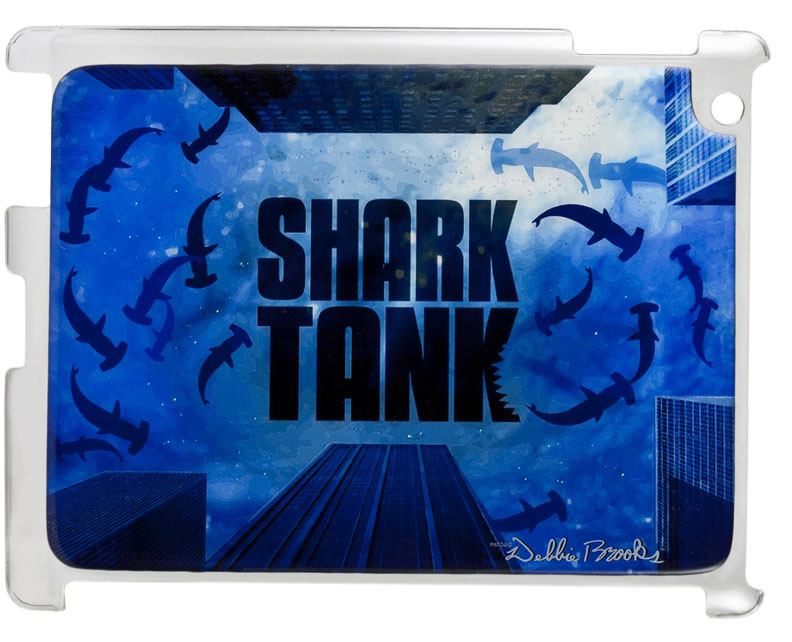 Each week, at the Shark Tank Blog, we give away free stuff provided by a past Shark Tank entrepreneur. All you need to do to enter is go to our contest page and fill out the form.
This week, the featured prize is a custom designed, Debbie Brooks Shark Tank Ipad cover- just like the one she gave to Mr. Wonderful during the broadcast!
We have had many happy winners. Prizes given away so far include a ScottEvest, Nardo's Natural Products (they've given away two prizes, a ShowNo Towel, A GoGo Gear Jacket, Tower Paddle Boards (the Stand Up Paddle Board people) Tee Shirts, and now the Shark Tank Ipad Cover.
Contest winners are ALWAYS pleased when I notify them of their good fortune.
Barbara S., who won the GoGo Gear jacket said: "I won? This is unbelievable!" She also wrote on the GoGo Gear website: "IT'S HERE!!! It is absolutely perfect in every way. Perfect fit, perfect colour, perfect EVERYTHING!!! It looks so great in the photos on the model, and I thought that there's a possibility maybe it won't look AS great when I see it in person. BUT IT IS ACTUALLY EVEN BETTER than the photos! Beautiful fabric. Love it thanks so much for taking the time with me to get it right and the right size!"
Kat F., who won the Nardo's Natural Facial Regimen, said: "Wow seriously? I never win anything!
I just discovered your blog a few days ago, been surfing around – the tab hasn't been closed since my first visit – great job :)"
Winning anything is always fun, especially when it's cool stuff you saw on Shark Tank. We are very grateful to all the entrepreneurs who have donated prizes and also to the many readers of this site. We will continue to have drawings for free Shark Tank stuff every time a new show airs, once we are in re-run season, we will run the contest as often as we have prizes. Remember, once you enter, you are entered for every contest!