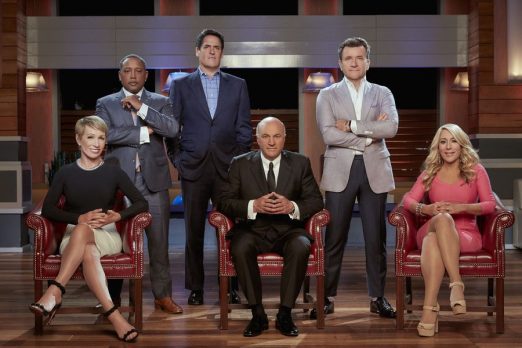 After moving to Sundays and losing viewers for a second consecutive season, people are wondering if there will be a Shark Tank season ten. Ratings peaked for the entrepreneurial reality show in season six with 9 million viewers. Since then, they've been declining. In season 8, the show only managed to get 6 million viewers.
Many blamed Mark Cuban's political leanings and outspoken support of Hillary Clinton as a reason for the season 8 decline. Robert Herjavec attributed falling ratings to the nearly constant airing of re-runs on CNBC. Daymond thinks the cast needs to evolve with social media and continue to live Tweet during new broadcasts. He also thinks ratings are skewed because a lot of people DVR the show to watch later. Barbara thought it was due to changing time slots.
Barbara may have a point. In season nine, ABC moved Shark Tank to Sunday nights. As Barbara says, the show "finds its audience and then loses them again after moving to another time slot." Airing on Sundays also pits the show against Sunday Night Football, popular with the 18-49 demographic. Her prediction rang true for season nine as ratings plummeted to average just 4 million viewers, down 17% from the already disappointing season 8.
More puzzling was the "early" season finale for season nine. The final new broadcast aired on February 29, 2018; the season finale usually airs during May sweeps. Perhaps ABC wants to maximize season nine by finding the right time slot for the show.
Shark Tank Season Ten Casting Calls
Despite lower ratings, the show started 2018 with an uptick to 5 million viewers. Shark Tank season ten casting calls are scheduled throughout the country in the first quarter of 2018. On January 8, 2018, there were open casting calls at the Consumer Electronics Show in Las Vegas.  In an article touting the open calls, it states "on Monday (January 8), it was announced the show was renewed for a 10th season." ABC has no official press release on this, but the producers appear to be proceeding as if there will be a season ten.
Dragon's Den, the Japanese TV series Shark Tank is based on, is in its 30th season. Canadian and British versions are in their twelfth seasons. In 2015, an Australian TV version premiered to rousing success. In all, there are over 30 versions of the show in different countries. While US ratings may be flat, it's obvious the format has staying power.
ABC may or may not keep its word on renewing the show, but Shark Tank clearly hasn't "jumped the Shark." There is a huge niche audience for Shark Tank that stays loyal to the show no matter what the time slot is. If ABC ever puts it in a "prime slot," ratings could soar. If the producers continue to keep things fresh with quality "guest Sharks" and compelling entrepreneurs, there's no reason for Shark Tank to ever get cancelled.
Bring on Shark Tank season ten!