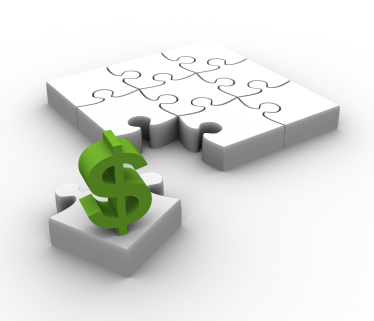 This week I asked Dan Casey, our finance expert, some common questions from small business owners and entrepreneurs. If you're an entrepreneur or small business owner and have a financial question for Dan, leave a comment. He'll try and answer them in the coming weeks.
What is an alternative finance company?
An alternative finance company is any private lender that abides by their own rules in lending and operates outside of bank restrictions. They are not bound by government and banking regulations. When the business orders take off, an alternative lender can support an exponential increase in funding needs.
Banks are considered a traditional lender and they need collateral and typically three years of financials for your company. A bank loan will be based on that historical performance. For example, you did $100,000 in business in year one, which is about $8,000 a month. You just got a $300,000 order in year two. Banks can't loan you that because historically you have proved you can handle $8,000 a month in business.
What are some examples of alternative finance companies?
Companies that provide purchase order financing, accounts receivable financing, asset based lending, inventory funding & more. Make sure you find an alternative lender that's willing to hear your story and doesn't just ask you to fill out a form.
As a small business owner, what are the top 3 things I need to know if I'm seeking alternative financing?
A: It's important to be prepared when you are seeking help. Here's what you should know before you call an alternative finance company:
First, just like in the Shark Tank, you need to know how to talk about your business, expertise and funding need. Don't exaggerate anything or it will discredit your company. Be able to answer questions like:
• What does your company do?
• How do you do it?
• How long has your company been around?
• Hurdles you've overcome & how?
• Explain the business opportunity that you cannot fulfill without funding
• Explain how you plan to ramp up production to meet the demand
Next, ask the lender good questions. It shows you've given long-term thought to your company, as opposed to "how much does it cost?" and "can I get it by Friday?" Here are some example questions you could ask:
• Here is my scenario – is this something you can assist with?
• What are the benefits and challenges of using this type of funding?
• How will you help my business' growth?
• Walk me through how the relationship works.
• If I don't need your funding, how do I get out of it?
Lastly, in finding the best tool for your growth, you should understand why alternative lending is better and cheaper than traditional lenders. It's better because you need a partner to grow with your business. Alternative lenders can support an exponential increase in funding needs. Remember, banks lend based on historical performance, not in anticipation of future sales. Alternative lending is also cheaper because it's a transaction loan. Let's say you have two seasonal orders a year that are too big for you to fulfill without funding. You'll get charged a rate for those two times you need funding, not a bank rate against the full 12 months. Plus, if the balance from the bank wasn't enough to execute your order, you lose out on all the profits and potentially lose a client.
Dan Casey, founder and CEO of purchaseorderfinancing.com, believes every business has a story to tell. He's been listening and helping small businesses grow exponentially since 2002 using a creative combination of finance tools. He's been featured in publications including Entrepreneur Magazine, Entrepreneur Online, Small Business Trends Online, The Washington Post, Crain's Chicago Business & American Express Open Forum. Visit www.purchaseorderfinancing.com and be sure to mention Shark Tank Blog to get a free subscription to Fast Company or Entrepreneur magazine.*
*Must qualify for financing to receive special offer exclusively for SharkTankBlog.com readers.