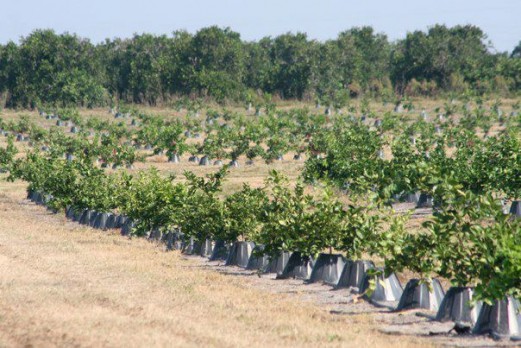 Johnny Georges hopes the Sharks will ante up on his water conservation and tree sapling protector called Tree Tee Pee in episode 501. Mr Georges invented the Tree Tee Pee way back in 1986 as a way to conserve while watering citrus tree saplings in his native Florida. The Tree Tee Pee also protects against the occasional, yet potentially catastrophic, Florida frost.
The Tree Tee Pee looks a lot like an inverted, plastic flower-pot. Georges sold tens of thousands of them since 1986. It's a good, utilitarian product that saves over 9,000 gallons of water per tree per year. With water resources becoming more delicate each year, the Tree Tee Pee looks like a "must have" tool for any orchard owner. Each unit is fabricated from recycled plastic, so it's about as green as you get.
My Take on Tree Tee Pee
This is a no brainer product. The savings in water costs alone make the Tree Tee Pee indispensable for any tree growing enterprise. The added benefits of reduced fertilizer costs, better root growth, and frost protection make me wonder why any orchard wouldn't use these. At seven bucks each, when ordered a hundred at a time, it's a bargain when you do the math.
I'd probably use these for ornamental saplings in my yard – I wonder if Mr. Georges is looking to get into the Home Depots and Lowes of the world. He seems to sell a lot of Tree Tee Pees to commercial growers – the home market would seem a logical next step.
Will the Sharks Want to Grow This Business?
This seems like a bit of a one-dimensional business for Shark Tank. Unless the numbers blow the Sharks away, I'm not so sure they'll bite on this. Expect Mr. Wonderful to make a per unit royalty offer, but I can't see Lori, Daymond, Mark, or even John Paul DeJoria getting too excited about this.
Don't get me wrong, I think it's a fantastic product, I just think the Sharks need more water, not less!