Shark Tank Auditions & Casting
Learn about Shark Tank Auditions & Casting times right here on the number one resource for the hit TV show.
Fans requesting Shark Tank auditions & casting information increase eachyear as the hit TV show continues to increase in popularity.  Fans of all ages want to know how they can get on and share their ideas and products. Many need funding to seed their fledgling businesses.
The Shark Tank Auditions and Castings Guide is not affiliated with The Shark Tank on ABC, but we aim to be helpful. We have put together this page to show people exactly how to request  auditions and hopefully be cast on the show.
If you want to know how to get on Shark Tank, this is the place for you.
Open Auditions and Casting Calls: TBA
Shark Tank Open Casting Call Application Form.
Before you apply for an audition, you should do the following:
One of the first things the Sharks ask any entrepreneur with a physical product is "do you have a patent?" If you plan on getting on Shark Tank, you should, at the very least,  file for a provisional patent; this protects your invention and allows you to tell the Sharks it is "patent pending." You can file for a provisional patent at the US Patent Office Website. If you find the information on the Patent Office site confusing, there are a couple of online guides that provide all the forms necessary for filing for a provisional patent and they come with instructions.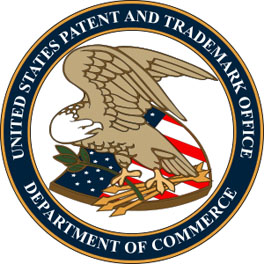 The first provisional patent guide provides a complete written instructional walk-through of the entire process and comes with all forms for filing a provisional patent. You can get the first Provisional Patent Kit by clicking HERE.
The second provisional patent guide provides written and video instructions along with all the updated forms. You can get the second Provisional Patent Kit by clicking HERE.
Many people will want to contact an attorney to complete the patent paperwork. You can consult a local Patent Attorney or check out LegalZoom, an affordable online law firm that specializes in Patent Applications. You can find out more about LegalZoom by clicking HERE.
While you are getting your patent applications out of the way, you will need to apply to the show. According to the ABC website:
"The producers of the ABC reality series Shark Tank are on a nationwide search to discover the next successful – and possibly wealthy – entrepreneurs, inventors, businesspersons, dreamers, promoters, creators and innovators. In each episode, budding entrepreneurs are given the unprecedented chance to make their business dreams come true.
Whether you just have an idea, are a start up, or are already operating successfully and looking to expand, if you feel you have a lucrative business/idea and could use financial backing then Shark Tank is just the show for you. Casting is looking for aspiring entrepreneurs who can pitch their breakthrough business concepts, products, properties and services to moguls in hopes of landing investment funds. If selected, five self-made, brilliant, but tough investors (the Sharks) could be willing to part with their own hard-earned cash and provide you the funding you need to jumpstart your idea. But the Sharks aren't just out to invest; they too have a goal — to own a piece the venture.
Your business idea should be top-notch and something the Sharks will really want to sink their teeth into. It might even spark a bidding war between them. Who knows – you could be the fortunate entrepreneur who gets the Sharks to reveal the true level of their interest and bid up the price of your investment!
Apply now for your chance to enter the Shark Tank and see if your idea is good enough for a Shark investment."
Casting usually starts after the first of the year with potential contestants getting contacted throughout the spring. Compelling businesses can submit an application at any time, however. Taping usually starts in June and finishes in September. For  complete information on Shark Tank casting, read the entire Shark Tank Casting Information page HERE. You will also need to agree to the ABC/Disney TERMS OF SERVICE. You may apply to the show via email at [email protected]
Please include your name, age, contact info, a recent photo, and a brief, NON-CONFIDENTIAL description of your idea. You may also want to fill out an application form for Shark Tank.
So now that you have all the paperwork complete, you should go back and watch as many re runs of Shark Tank as you can. Take notes. See what entrepreneurs did well and see where others messed up their pitch. Get a bead on the different Sharks' "hot buttons" and see how they respond to different pitch approaches. Make sure you know all your financial figures. Don't be afraid if you don't have a lot of sales, it is more important to have a good product and a great attitude. The Sharks look for that "never say die" attitude as much as they look at financials. Make sure you present your product or service in a clear and concise manner and let those Sharks know how they can make money with you.
That's how to be included in Shark Tank Auditions & Casting.