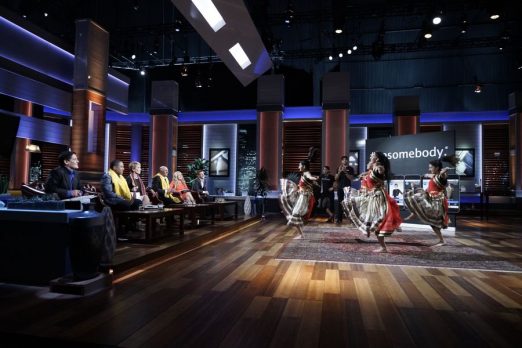 Be Somebody founder Kash Shaikh wants to create a new venue for the sharing economy. He calls it an experience marketplace. The concept is simple: if you have a talent other people want to know more about or experience directly, you share your talent for a fee with those seeking your knowledge. Users pay you for the experience. Passionaries are people who offer experiencers on the Be Somebody app. Basically, you are asking someone to teach you a skill that they are passionate about. Mr. Shaikh hopes the Sharks like his concept when he pitches in episode 808.
Users pay via credit card or PayPal and Passionaries get paid through the app 72 hours after hosting the experience. Passionaries keep all earnings. There are many safeguards for both users and Passionaries. They require a credit card for all users, in case a Passionary blows off an experience (a rare occurrence according to Be Somebody). Passionaries are heavily vetted before getting approved and Be Somebody encourages common sense safety precautions when booking an experience. They also have the #BeSomebody Foundation that pays for experiences for disadvantaged youth.
Coupled with the experience marketplace is Be Somebody's overall message about living your life according to your passion. Shaikh, in addition to running the company, acts as a motivational speaker of sorts. He travels around extolling the virtues of following your passions. This is how he gets new Passionaries in new cities. The company started in Austin, Texas and is slowly expanding to new cities.
So far, he raised $2 million to get his company off the ground – along with $250,000 of his own money. He probably wants a Shark to help with expanding to other cities and countries.
My Take on Be Somebody
I think the concept is cool. I like fishing and if I could make a few extra bucks by taking people fishing, I'd be all for it. Since I live in a tourist town, I could probably build a nice income stream. There are plenty of other people who could do the same with their passions. The concept of an experience marketplace is a new and innovative twist to the sharing economy.
Shaikh generally does a good job getting his inspirational message across, but there was a group of high school kids in Austin that didn't get it. As a former Proctor and Gamble executive, he made good money. In his speech to students at Austin High School, he said:
"I spent $250,000 of my own money," Shaikh said. "And when I raised money, I was moving back in with my parents at 35 years old. I had a BMW. I sold that. Now, I drive a 2004 Ford with 270,000 miles on it that doesn't start in the cold weather. There's a lot of people in a lot worse situations than me."
The students didn't get it and a school newspaper editorial stated:
The average high school student isn't in the same boat as him. For every Kash Shaikh, there are hundreds and hundreds of minimum wage retail workers who couldn't find a sustainable way to practice their passions.

"Don't have a plan B, only have a plan A" is not a flawless message, certainly not one that should be delivered to impressionable high school students.

Also, sure #BeSomebody has a feel-good message meant to inspire the youth, but at its heart, #BeSomebody is a company. Companies have a mission to make money, as much money as possible. And there's just something inherently wrong about a company coming to a public school, wasting government resources (time that could be spent in class and money that's paying a staff that isn't working), to half advertise to people who have no choice about whether or not they want to hear.
The students then hilariously trolled him in this video and a huge Twitter war ensued. It wasn't Shaikh's best moment, but it is funny!
Despite the drama, I might actually become a Passionary and take folks fishing. For that reason, I am in.
Will Sharks #BeSomebody?
While the Sharks will admire the message, I'm not sure they'll fall in love with the business. There are a few concerns. First is liability. What if someone is injured or killed during an experience? Who is liable? When people sue, they go for the deep pockets and if a lawsuit arose, #BeSomebody would be a defendant. That's a potential problem.
Second is licensing and regulatory issues. Uber, AirBNB, and other sharing economy platforms encounter a lot of regulatory pressure from cities all over the world. Whether it's justified is another discussion, but it will happen and Be Somebody needs the resources to fight such challenges because it will be expensive.
Third, there are other investors with some equity in the business. If there isn't enough equity left for the Sharks, it's a problem. The pitch will be uplifting and inspiring, but I don't think Shaikh leaves with a deal.