I received a dozen roses for my wife today so I could do a Bouqs review for my readers. I sent my mom a bouquet from Bouqs for Mother's Day and she LOVED her flowers (what mother doesn't), but a dozen roses for my wife would be a firsthand test and allow me to do a Bouqs review without "filters."

Bouqs Review: Ordering
Ordering with Bouqs is easy. There are three sizes for each Bouq: Original for $40, Deluxe for $50, and Grand for $70. The various available Bouqs are easy to choose as there are pictures of exactly what they look like on their website. As John Tabis said on Shark Tank when he pitched in episode 526, "ordering flowers online sucks, we want to make it suck less."
I would agree ordering from Bouqs does suck less than other online flower companies. There aren't any hidden fees or charges and, other than the choice of different sizes, there are no confusing options or up-sells. Unless you want overnight delivery, you simply choose your delivery date and the flowers are cut to order and shipped.
Other flower sites have teaser pricing, but when you get down to ordering, a dozen roses is going to run about $60 on average. The Bouqs $40 price is a bargain compared to that!
Bouqs Review: The Flowers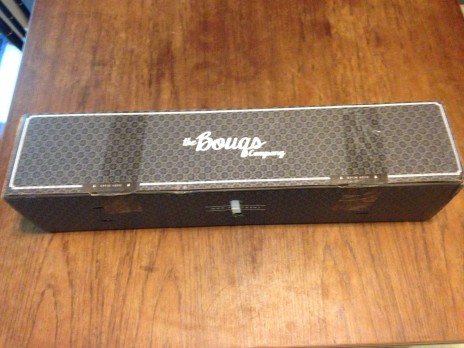 Easy ordering is one thing, good flowers are another. I chose the  Original size Hot Lava Bouquet – a dozen yellow and hot pink roses. They arrived via FedEx on the morning of the delivery date I chose in a snazzy black box.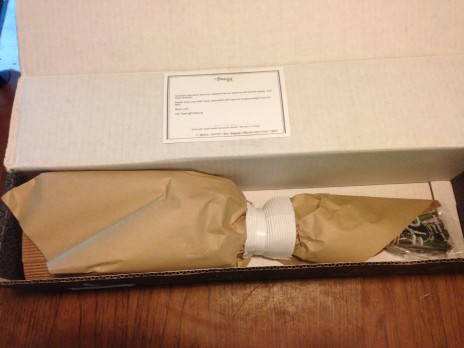 The flowers were packed well and undamaged.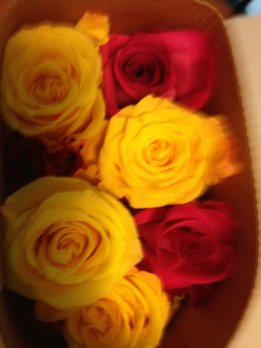 Once I got them unpacked, I found a dozen beautiful roses! The hot pink and yellow roses were healthy and full. They came with the obligatory flower food, too. I snipped the stems, plunked them in  a vase, and waited for my wife.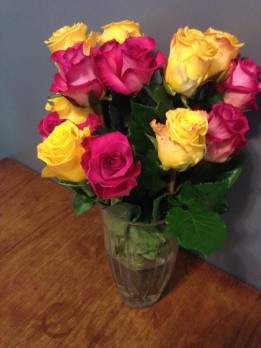 When she got home she was surprised and delighted!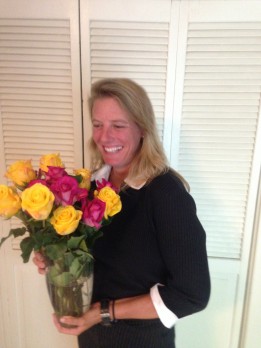 I got a big "thank you!" (That's what we want, right guys?)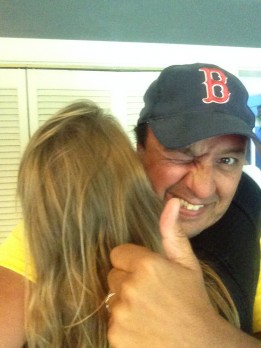 Mission Accomplished! Thanks Bouqs! I will be ordering all my flowers from Bouqs from now on.