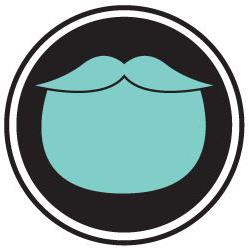 Eric Bandholz hopes the Sharks grasp the bearded lifestyle when he pitches BeardBrand, his line of beard oils and beard grooming accessories, in Shark Tank episode 609. Bandholz, a formerly clean-shaven Merrill Lynch analyst, web designer, and graphic artist, decided to embrace what it means to be an "urban beardsman" back in 2012 when he came up with a line of beard oils and beard grooming accessories to quaff his luxuriously lush, red beard. He was inspired by a trip to the West Coast Beard & Mustache Championships in Portland, Oregon.
Soon after, he created a blog and YouTube Channel all about "the bearded lifestyle." He created an Urban Beardsman online community and in the fall of 2012 began selling products online when he had advance notice of an interview with the New York Times. He put together an online store and started selling products with an investment of only $30! Since then, the Beard Brand business has grown organically and is happily in the black (unlike Bandholz's beard).
People condition their hair, why not their beards? The line includes beard oils, which soften beard hair so it doesn't feel coarse and bristly. There are also mustache waxes, grooming supplies, tee shirts and the Urban Beardsman online magazine for the growing bearded lifestyle community.
Will Mr. Bandholz be able to coiffure a deal with a Shark?
BeardBrand Shark Tank Recap
The segment opens with Eric grooming his beard at a beard and mustache competition. He explains how he's grown his business but hasn't paid himself a dime. Eric enters the Tank and asks for $400K for 15% of the business. Eric explains what an Urban Beardsman is and how he made his community. He applies some beard oil to his beard while explaining the renaissance of the beard. He hands out beard kits to the Sharks.
Mr. Wonderful doesn't like the valuation. Eric did over $800K in sales in the first 18 months of business, with $1.2 million in sales this year. Lori gets up and touches the beard, but Daymond jokes he's not comfortable touching another man's beard. Eric says beards are a sign of love and passion.
The beard oil is 60% of their business with 80% margins; Mark thinks he should concentrate on the high-end beard oils. Mark thinks it would be too hard to get his money back – he's out. Robert isn't a beard guy – he's out too. So is Lori. Mr. Wonderful thinks the business isn't worth what Eric's asking, he's out too. Daymond says he likes Eric, but he doesn't like the valuation either, he's out too.
RESULT: NO DEAL
BeardBrand Shark Tank Update
The Shark Tank Blog constantly provides updates and follow-ups about entrepreneurs who have appeared on the Shark Tank TV show. In the immediate aftermath of the show, sales went way up, as is usually the case with the Shark Tank Effect. Eric continued to grow his business and community. Fast forward to August, 2021 and they've added fragrances, hair and skin care products to the line. The company is doing well with $7 million in annual revenue.
Posts About BeardBrand on Shark Tank Blog
BeardBrand Information
Video