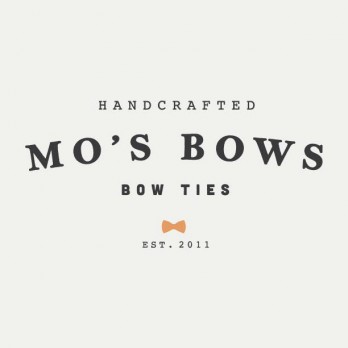 12 year old Moziah Bridges pitches the his line of hand crafted bow ties, eponymously named Mo's Bows, in Shark Tank episode 522. Young Mr. Bridges started his business when he was just nine years old. He wanted a cool bow tie, so he took some of his grandmother's extra fabric and made his own. Before long he was making them for sale, and Mo's Bows was born.
Bridges is becoming quite famous, he's been featured on the Today Show, MSNBC, Fox Business News, The Steve Harvey Show, Forbes, Oprah Magazine and much more. He sells his bow ties on Etsy for $40-$50 each. He claims Mo's Bows make you "look good and feel good." For a kid of 12, he knows what he wants out of life: he is going to be a famous fashion designer some day.
Young Moziah is likely looking for the Sharks' help with building out an e-commerce platform and getting his product on retail shelves.
Mo's Bows Shark Tank Recap
Moziah enters with his mom and asks for $50,000 in exchange for 20 percent of the company. Mo dazzles the Sharks with his confidence and enthusiasm. They love it when he says he's "TNBT." (The Next Big Thing).
The Sharks like Mo's ties and his margins. They're all impressed with his progress so far, but none offer him a deal. All the Sharks think he should grow his business slowly, since he's so young. Before leaving the Tank, Daymond offers to mentor young Moziah.
Mo's Bows Shark Tank Update
Mo became a minor celebrity after appearing on Shark Tank. His story was so popular with viewers, he gets an update segment in episode 618. We'll find out if he's still making sales and if Daymond kept true to his word by being a mentor.
Daymond was true to his word about mentoring Mo. Mo's done over $100K in sales. Daymond introduced Mo to Robert Stewart, a major US based tie manufacturer. Neiman Marcus tested Mo's Bows in some stores, if they sell well – Mo could go BIG. Moe now offers regular ties too.
See what else Mo is up to in Beyond the Tank episode 107.
In July, 2017, Mo inked a one year, seven figure licensing deal with the NBA.
Mo gets another update segment in season 12, episode 1206. In the update, Mo appears with Mikaila Ulmer of Bee Sweet Lemonade and Daymond. Daymond remarks on their growth and business success at such a young age. In 2020, he added facemasks to the line due to the Covid-19 Pandemic. As of November, 2022, Mo's is still in business and young Mr. Bridges has a net worth of over $2 million.
Posts About Mo's Bows on Shark Tank Blog
Mo's Bows Information
Video