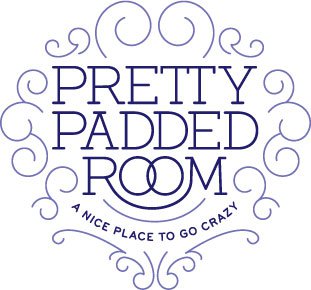 Pretty Padded Room is an online therapy provider that brings the psychiatrist and the couch to a computer or tablet anywhere. The two-year old start-up, virtual therapy provider's founder – Bea Arthur – pitches the Sharks in episode 418.  Arthur is a licensed psychotherapist, as are the rest of the 9 female therapists in the Pretty Padded Room.
Therapy services delivered online is another example of technology impacting "traditional" professions and delivering services to the digital generation. Arthur built Pretty Padded Room after a previous internet venture failed; she had a rough time finding a therapist and thought she could help fill the void with her idea.
Bea offers two basic services: one on one video sessions and journal sessions where a therapist responds to journal entries. Prices range from an introductory session/consultation for $20 all the way up to $200 for multiple monthly video sessions. The therapists are mostly young and just starting their own practices and offer a wide range of specialties.
The Pretty Padded Room Shark Tank Recap
Bea came into the Shark Tank seeking $100K for a 30% share in her business. As of taping, there were only $21K in sales for the year to date. Previous year's sales were $7,500. Robert thinks too many users will drop out, so he's out. Mark doesn't think Bea understands business or its language, he's out too. Barbara likes the idea, but thinks Bea needs a good "financial person" to help her understand the numbers; she's out too. Daymond likes Bea and her passion, but not the numbers; he's out. Mr. Wonderful says Bea will forever serve as an example to other entrepreneurs who come in to the Shark Tank. Because of her lack of preparation, businesses that follow will HAVE to know their numbers!
The Pretty Padded Room Shark Tank Update
Shark Tank Blog did an interview with Bea after she aired. The business continues to operate and Bea hired a CTO to help her with the financial side of the business. Bea continued to run the business and she worked on an IT Healthcare platform. In 2014, she rebranded the business to In Your Corner. In 2016, she shut it down. A year later, she opened The Difference, a similar service. As of August, 2021, The Difference website says "Coming Soon." The original company website now redirects to 7Cups.com, an online therapy business. Bea has no stake in 7Cups.
In December, 2022, The Difference website says it's in "beta" and Bea lists it as her business on her LinkedIn page.
Posts about The Pretty Padded Room on Shark Tank Blog
Bea Arthur Pretty Padded Room Update Interview
Company Info