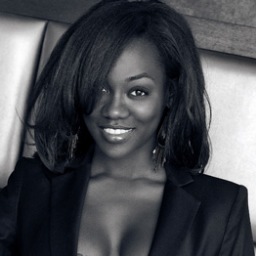 When I heard Bea Arthur was pitching an online therapy business in episode 418, I wondered if the actress who played Maude on TV in the 1970's had come back to life! The Bea Arthur who will pitch Pretty Padded Room to the Sharks is NOT that Bea Arthur. She's a young, twenty something, psychotherapist and entrepreneur who's developed an online therapy business to deliver psychological consultations online via video chat. The staff of psychologists are mostly young and just starting out, but they're all state-licensed, and affiliated with the American Counseling Association (ACA).
Pretty Padded Room bills itself as offering online therapy and counseling for women; all the therapists are women too. Services range from Marriage & Relationship Issues to Stress Management to Depression, Addiction & Anxiety, and much more.
Online Therapy services get delivered via video chat or through journaling: a client writes their thoughts out and a therapist reacts. Treatment packages range from a $20 introductory offer to $200 for four 45-minute video sessions plus three journal consultations. Arthur started the business after seeking an online therapy solution for herself and finding nothing that suited her. She decided to fill the void with pretty padded room.
Is the World Ready for Online Therapy?
Bea Arthur has received a lot of buzz for Pretty Padded Room. She's been featured in a slew of online media outlets, newspapers, and magazines. "There's still a stigma attached to therapy, and I think people see it as intimidating or expensive," founder and therapist Bea Arthur says. "But the fact remains that most people would love the chance to be listened to genuinely and objectively. So I wanted to transform traditional therapy into a more approachable and affordable experience."
Online therapy may be more well suited to the virtual world than other medical professions since, initially at least, there are no lab tests or blood samples needed. Most psychotherapy is conducted via verbal exchanges; a methodology well suited to the internet and video chat. Arthur and her staff do refer patients who may have other issues when appropriate.
This seems like a solid business model. More and more "traditional" professional services are going virtual, I just wish they'd invent a virtual dentist! If clients are comfortable with the video chat concept, there are enough people out there who'd avail themselves of online therapy.
Do the Sharks Play in the Pretty Padded Room?
One thing disturbs me about this pitch going into show night: Pretty Padded Room isn't hyping its appearance on Shark Tank. I had trouble finding the business at all until I saw the promo trailer and saw Bea's face! There's no mention of Shark Tank on the website or Facebook page; the only mention on Twitter comes from a Pretty Padded Room follower.
I am always suspicious when a business doesn't utilize the free PR that comes from an appearance on Shark Tank. It usually means they didn't get a deal. I wonder if Pretty Padded Room is one of the 8 "add-on" entrepreneurs for season 4; if it is, there's probably no deal.
The time may be here for online therapy, but I'm not sure if the Sharks think so. I think Pretty Padded Room leaves with no deal.