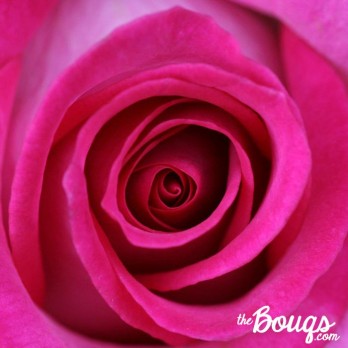 Entrepreneur and UCLA MBA John Tabis hopes The Bouqs Company, his online flower sales business, gets an investment from the Sharks in episode 526 on May 2. What The Bouqs Company does is simplify buying flowers online. As Tabis says, "buying flowers online sucks." The Bouqs Company makes it suck less by charging a $40 flat fee for all bouquets with no added delivery charges or up-sell. The flowers are cut fresh the day they're ordered and shipped.
The real hook is The Bouqs Company sources and ships all its flowers from sustainable Ecuadorian farms that happen to reside on a live volcano! The source to consumer model saves storage, energy, and waste costs and the sustainable farming appeals to people's "green sensibilities." Bouqs is about two years old, but they got $1.1 million in venture capital funding last July.
In addition to the flat-fee pricing structure, The Bouqs Company offers subscription based services that deliver flowers monthly or on designated "special occasions." You'll never have to worry about missing an anniversary or birthday with that service! They likely want a Shark to help them with a cash infusion. Tune in on April 4 to see if Bouqs gets a deal.
The Bouqs Company Shark Tank Recap
John enters the Shark Tank seeking $258,000 for 3% of his company. He tells the Sharks how much ordering flowers online sucks. He presents the Sharks with flowers and gives his pitch, explaining the whole Ecuador thing. The flowers are cut when they're ordered and take 5-6 days to get delivered. Robert says most guys don't remember to buy flowers until "the morning of."
Bouquets are $40 and can be doubled for an additional $10 or tripled for an additional $20. He spent $70,000 in marketing to get $700,000 in sales. The Sharks are impressed. After some chatter about the business, Kevin gets to the numbers, he doesn't like the valuation.
When John reveals he has $1.1 million in seed funding from another investor, Mark goes out. Lori thinks the "big" flower companies will copy the model if it works; she's out. Robert goes out citing the high valuation. Barbara hates the name; she's out. Kevin tells them they "died in the Tank today; he's out.
The Bouqs Company Shark Tank Update
The Shark Tank Blog constantly provides updates and follow-ups about entrepreneurs who have appeared on the Shark Tank TV show. Since airing, Bouqs has MILLIONS in sales. They updated their website and added a California based grower to meet the demand for "overnight" flowers – which can't get done from the Ecuadorian farm.
In 2015, their volcano erupted, causing some disruption to the business, but they were back up and running within a week. The company also signed a deal with Trium Entertainment to make a pilot about their business and highlight their eco-minded business plan. The show is still in development.
In April, 2016, Bouqs founder John Tabis got a call from Robert Herjavec. Robert wanted John's company to do the flowers for his wedding. After the July 31, 2016 event, Robert invested in Bouqs. As Tabis said: "he had the opportunity to see how the sausage is made, how the business works, and that's what got him excited about becoming an investor."
In episode 918, we'll see how Robert got involved in an update segment. Basically, they tell the story about how Robert was so impressed by the flowers, he invested.
In 2019, they got $55 million in funding, grew to over 80 employees and now have locations in LA, New York, San Francisco, Dallas Chicago, Washington DC and Miami. In January, 2020, the raised $30 million from Japanese enterprise business investor Yamasa. They used the  funds to open up in Japan where the annual spend on flowers is $6 Billion.
As of April, 2022, they are doing booming business with $59 million in annual revenue (and growing).
In October, 2023, the company was listed number 4 on the list of the Top 15 Shark Tank businesses of all time with lifetime sales of $640 million.
Posts About The Bouqs Company on Shark Tank Blog
The Bouqs Company Information
Video