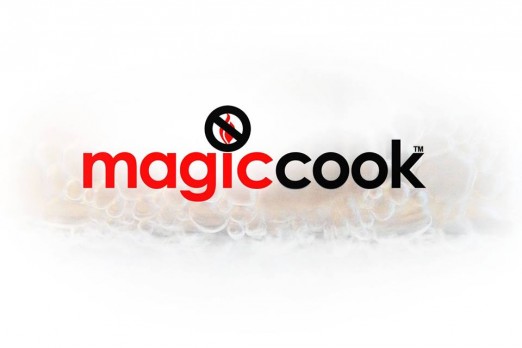 Sharon Yu pitches The Magic Cook, a line of cooking containers, in Shark Tank episode 612. The Magic Cook is a plastic vessel with a stainless steel insert. Water goes in the plastic vessel, along with a heat packet; then the stainless steel insert nests inside before getting locked down by the pressure resistant top. Food placed in the stainless steel container cooks as the water boils. The product comes in a rectangular "lunch box" size and in a cup form.
Outdoor enthusiasts love it because they can get a hot beverage or meal in a few minutes without lighting a fire or gas stove. The lunchbox sized one can bring food from frozen solid to cooked in 20-25 minutes. Each version of The Magic Cook comes with one heat pack; refills on the heat packs come in packs of 10.
The Magic Cook is currently available on Amazon. Yu is likely looking for a Shark to help her get retail distribution.
Will a Shark cook up a deal for The Magic Cook?
The Magic Cook Shark Tank Recap
Sharon enters seeking $100K for 20% of her business. She appears nervous, but demonstrates the product well. The water in the container boils! It takes about 20 minutes to cook a meal.
Mr. Wonderful wants to know who needs this. Mark says he could bring it to the office! Sharon explains the heat pack is non-toxic. It costs $6.50 to make the lunch box and she sells it for $29. The packs cost $2 to make and she sells it for $9.99. They are selling in sporting goods stores. She's sold 35,000 packs, which demonstrates a need for the product. Sharon has a background in manufacturing in China, so she knows that end of the business.
Mark doesn't think the product isn't intuitive, he's out. Nick doesn't think it's a unique enough solution, he's out too. Kevin thinks camping sucks, so he's out. Lori doesn't think it's the right investment for her, she's out too. Daymond is the only Shark left before a break.
After the break, Daymond asks why Sharon needs a partner. Daymond likes that she knows sourcing and manufacturing and he says they can work together on other things. Daymond offers $100K for 33%. Sharon wants to call her lawyer and Daymond says she can call ANYONE BUT her "bloodsucking lawyer!" Sharon thinks for a minute then says "give me a hug!"
RESULT: Deal with Daymond for $100K for 33%
The Magic Cook Shark Tank Update
The Shark Tank Blog constantly provides updates and follow-ups about entrepreneurs who have appeared on the Shark Tank TV show. Sharon appeared on an episode of Marcus Lemonis' video series Ask Marcus Lemonis in 2015. Watch the video HERE.
In 2016, Daymond went on HSN to pitch the products and they sold out in 5 minutes. Sharon introduced some new products on her site. The EZ Funshell back pack is a back pack with an umbrella attached to it. She also sells flashlights and a cooling fan for camping. As of August, 2021, the company is still in business with $3 million in annual revenue. In February, 2023, the products are no longer available on Amazon and the lunch boxes are sold out. Refill heating packs are still available. Social media hasn't updated since 2018, so it appears things are cooling of for Magic Cook.
Posts About The Magic Cook on Shark Tank Blog
Did Magic Cook Knock Off Baro Cook?
Company Information
Video