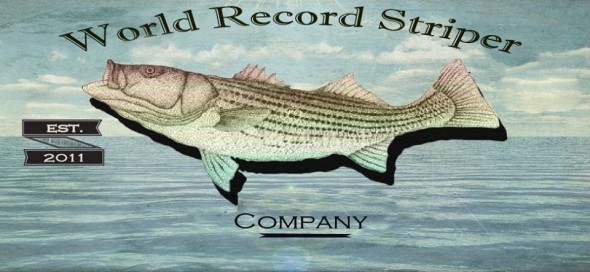 Greg Myerson goes Shark fishing when he pitches the World Record Striper Company in Shark Tank episode 626. Myerson holds the record for the largest striped bass ever caught – a whopping 81.8 pounds. He's considered the "Warren Buffet of the fishing world" by some.
Part of his success is what he'll pitch to the Sharks – a proprietary set of lures and sinkers that use sounds that mimic the sound of lobsters (striped bass' preferred food) walking on the ocean floor to catch trophy fish. Myerson, an electrician by trade, started the World Record Striper Company back in 2011 to market and sell his fishing lures.
The World Record Striper Company gear is patented and Myerson has caught dozens of 50 pound fish with the gear. He's a fishing celebrity, too. He's gone fishing with Wade Boggs, top chef Tom Collichio, Miami Dolphins football player Jim Jensen, and even an astronaut. His fame has led other fishermen to stalk him, following him to his favorite spots. While he can't guarantee customers the same success he's had, using his lures can level the playing field.
Can Myerson catch a Shark and get an investment for this company?
World Record Striper Company Shark Tank Recap
Greg enters seeking $75,000 for 20% of the business. He takes out a pole and casts a stack of cash at Kevin saying this is what he'd use to catch a Shark. Kevin is excited. Greg goes on to explain his lures and unveils a model of his world-record fish. He says he's set four world records with his products. Lori's caught stripers in Martha's Vineyard.
He explains how the bass are attracted to the sound of his lures. Greg started selling the patented lures after setting the record. He's only had $55,000 in sales in 3 years – mostly at fishing shows. He's been making the lures by hand.
Kevin thinks the patent is licensable, Daymond thinks it's an infomercial product. Mark offers $80K for 33% – the same deal he gave to Shell Bobbers, but he wants the Shell Bobber guys to sell the product. Daymond and Robert go out and Kevin wants to make an offer. Mark says if Greg listens to Kevin's offer, he's out. Greg accepts Mark's deal!
RESULT: DEAL with Mark Cuban for $80K for 33% of the business.
World Record Striper Company Shark Tank Update
The Shark Tank Blog constantly provides updates and follow-ups about entrepreneurs who have appeared on the Shark Tank TV show. The deal with Mark closed, but so did the business for unknown reasons. Based on the company's social media, it appears the Covid-19 related supply chain issues sunk this business. Greg now works as an electrical inspector at Keville Enterprises, Inc, a construction management and inspection firm based in Marshfield, MA. As of May, 2022, Greg still holds the world record for the largest striped bass ever caught.
Posts About World Record Striper Company on Shark Tank Blog
Company Information
Video