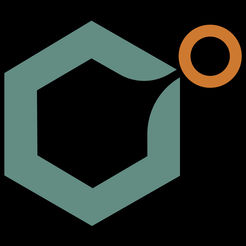 Self proclaimed "payment nerd" Jeff  Witten introduces his new payment app, Coin Out, to the Sharks in episode 921. The app has several functions. If you pay for something with cash, you can get your change sent to the app. Roughly 150,000 merchants are online with Coin Out via their relationship with payment processor First Data Corp. An example of how it works is if I buy something for $7.50 and I pay with a $10 bill, I can have $2.50 in change sent to my Coin Out account. I can also take $2 in cash and send $0.50 to my account. If there are enough funds in my account, I can pay with the app.
The other feature is the scan feature. You simply scan a receipt with the scanner inside the app and money is instantly credited to your account. Those pennies go into the account balance. When you want to "cash out" your balance, you either link to a bank account, get an Amazon gift card or donate the balance to charity. All you need to open an account is a phone number, but you have to enter bank information if you want to get paid.
Witten created the app because he thinks we are a long way from becoming a cashless society. Even though people still use cash, change is troublesome. By eliminating coins from cash transactions, it makes things easier for consumers and merchants. It also gives consumers a way to track cash purchases in one place.
The app is free to download and use for consumers. Witten makes $9.99 per month on merchant fees for businesses that use the app. That's A LOT of pennies with approximately 150,000 merchants. He likely wants a Shark for more seed money. Will a Shark cash in on Coinout?
My Take on Coin Out
Whenever there's an app on Shark Tank, I download it and fiddle around with it, then I usually delete it after I write about it. Not so with Coinout! I don't use cash much, so I haven't used the change feature, but I have used the scanner to scan my receipts. In three days I earned $1.80! While that's not going to make me rich, it's nice to know I'm getting some cash back.
I told my wife about it and she said why don't I "save up" for a new fishing reel I have my eye on. She always gripes when I spend money on fishing equipment and this is a way I can avoid interrogation! At the pace I'm going at, I'll have a new reel in about a year, but it will be fun watching the money stack up. I am in.
Will Sharks Cash In?
Apps are a crap shoot in the Shark Tank. This pitch is going to feature Mark Cuban asking about other rounds of venture capital investment. It will likely be a whirlwind. I think Barbara and Lori will pass, but Robert, Kevin or Mark could bid. Payment processing is a good business and if the numbers bear out, Witten will have close to ten million dollars in sales to date.
Those kind of sales will wake up the Sharks. 150,000 merchants barely scratches the surface on payment processing. There are hundreds of millions of electronic processing terminals all over the world. With proper positioning, Coin Out could be a nearly ubiquitous presence in the processing field. I'm not sure if Witten gets a deal, but I think he'll be the one to cash in.