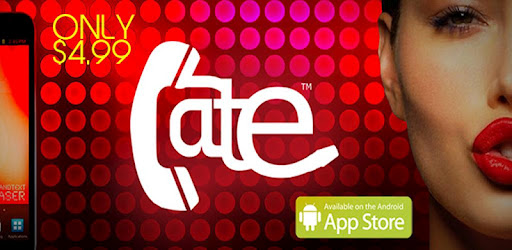 CATEapp, widely known as "The Cheater's App," brings a new smartphone app into the Shark Tank that allows you to "clean" texts, calls, photos, and what have you from your phone. It was designed and is touted as "the cheater's app" so people who are engaging in what I will call "indiscreet behavior" can communicate with their co-conspirator without significant others finding out.
This app has gained it's fair share of notoriety, prompting one prominent blogger to call it an app that appeals to our worst instincts. Ironically, the app was developed by a West Palm Beach police officer named Phil Immler who created it to prevent people from viewing significant others' "secret" texts and conversations. Immler claims he didn't set out to make a cheater's app, he developed CATEapp as a result of witnessing numerous domestic violence calls as a police officer that occurred due to a spouse going through the texts and calls of their partner's phone. He made the app after a fellow officer got a divorce as a result of "secret" texts discovered by his wife. Think back to the Tiger Woods fiasco of several years ago to get an idea of how texts between a cheating spouse and their lover can blow up a marriage; Tiger would have liked the cheater's app.
CateApp – The Cheater's App Claims
Immler claims he doesn't condone cheating, but the CATEapp's marketing materials highlight the word "mistress" and claim you can "block incoming calls and texts so your spouse doesn't see them," so their marketing palys on the idea of the cheater's app. This strikes me as duplicitous at best. Regardless of how people feel about an app that enables cheating, there ought to be a big market. While statistics on marital infidelity vary widely, it is estimated that nearly 70% of married people engage in at least one extramarital affair during their married lives. Whether you buy the statistics or not, what this says about our society is there are a lot of potential customers for the cheater's app.
I don't think the Sharks will fund this, whether they have an individual need for CATEapp or not, the PR implications of Shark Tank sharks investing in such a product will have them steer clear. I don't care how brash Mark Cuban is, if his wife Tiffany found out he funded this, she'd have some choice words of her own for the outspoken billionaire! As a guy married to a very beautiful, talented, and wonderful woman, I too am "out."