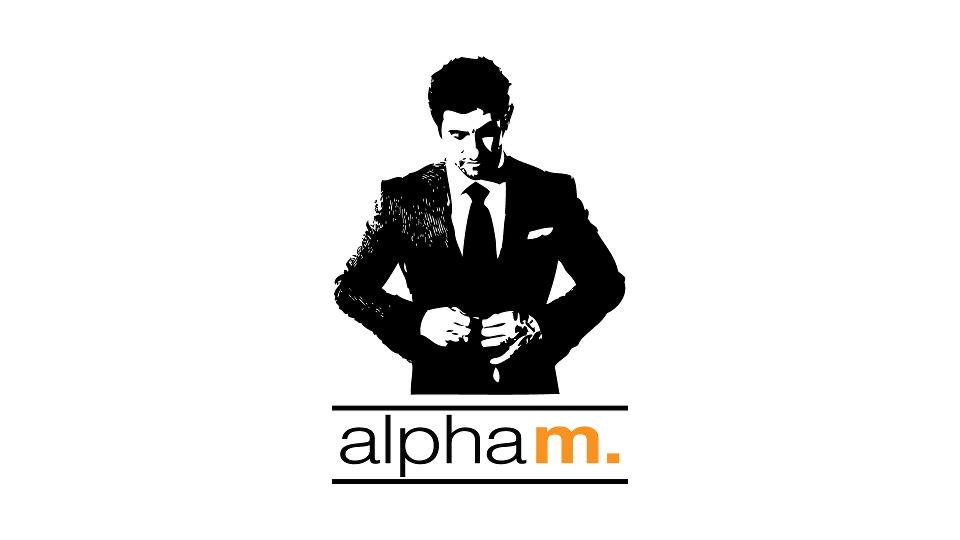 Alpha M Style System makes it's way into the Shark Tank on Friday, September 21. Alpha M Style System is the creation of Aaron Marino of Atlanta, who claims (in the short story version) he was "born to help dudes pick out underwear and talk about manscaping!"
Aaron grew up with limited means and shopped in thrift stores throughout most of his youth. Despite that fact, he was voted "Best Dressed" by his high school classmates. After graduating West Virginia University with a business degree, he owned a fitness center for six years before a friend asked him for some grooming advice for a "hot date." After making his friend turn from dud to stud with a few grooming and wardrobe tips, the idea for Alpha M Style System was formed. Alpha M Consulting has advised men from all over the world on style and image, helping them "realize their true potential, both professionally and socially." Aaron has helped over 6,000 guys go from "average Joe to Alpha Male."
Alpha M Style System
Mr. Marino walks the talk when it comes to style. He's been featured on many TV shows and numerous magazine articles. He has a Youtube Channel where he posts up to three videos a week on topics ranging from dating, to grooming, to men's fashion. He's even been a cast member on VH1's Glam God.
Aaron clearly is a fit, well dressed guy and he has a true passion for what he does. The real question is will there be room in the Shark Tank for five Sharks AND an Alpha Male? Based on ABC's press release for this episode of Shark Tank, Aaron will be seeking funding for his Alpha M Style System. It is a series of DVD's that teach men how to build a "perfect wardrobe that will last for years." There is also a one month membership in Aaron's Alpha M Consulting included where he gives one on one mentoring on everything from fitness to dating (as well as style).
All the Shark Tank sharks are pretty snappy dressers and I would be willing to bet some of them have their own personal style consultants, so they should appreciate Aaron's message. The question is, will they appreciate his business? Selling a "system" on DVD is a low-cost, high margin play. It appears Aaron has done the production already, so the development costs are already in the business. He's probably looking to the Shark Tank to help with marketing. Having a dapper shark endorse the Alpha M Style System would certainly drive sales: Shark Tank involvement might also help with retail distribution.
One thing that could hurt Aaron is his de-emphasis of brands when building a wardrobe. The sharks, particularly Daymond John, are all about branding and they could perceive the Alpha M Style System as a threat. That said, if the deal is right, Aaron could get one of the sharks to bite.
Here's a video of Aaron explaining himself: