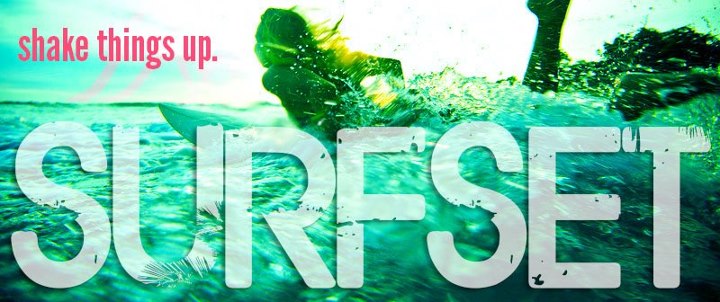 Surfset Fitness is jumping right in with the world's first total-body surf trainer, Ripsurfer X, designed to simulate the physical demands of surfing without the ocean. Creator Mike Hartwick is a former Dartmouth College hockey player who enjoyed surfing in the off-season. He developed Ripsurfer X to stay in surfing shape.
It's safe to say that surfers and sharks have always had a tenuous relationship and I am sure Mr. Hartwick doesn't want to be ripped to shreds by the Shark Tank sharks! Lucky for users of Ripsurfer X, there are no sharks: it is an exercise apparatus to be used on dry land!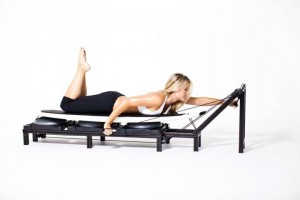 The Ripsurfer X has pilates-like cords to simulate paddling out into the surf. There is also a surfboard shaped base which you lie on that moves in surfboard-like fashion. The idea is you can build good core muscle strength by doing surf simulated exercises. Surfset markets the Ripsurfer X for home use and for use in their exercise studios, which they plan to set up all over the country. Hartwick's hope is that there will soon be Ripsurfer X studios all over the country.
Whether the Shark Tank sharks will feast on this idea or on Hartwick himself is going to come down to numbers first, then sales, then whether it is a workable idea. If he's just looking to fund production and sales of the Ripsurfer X, I am afraid he will end up disemboweled by the sharks, much like a Great White Shark would feast on a hapless surfer. Exercise equipment doesn't go over big in the Shark Tank, but cool, sports related stuff does and I think Hartwick has a bigger play for Ripsurfer X up his sleeve.
Surfset Ripsurfer X to Conduct Fitness Classes
Part of the Surfset Ripsurfer X plan is to conduct fitness classes all over the country in studios using the pseudo surfboard. Having classes necessitates the need for (and sale of) equipment, plus there would presumably be a revenue stream from the classes themselves. Surfset also has a Certification Training program to teach the Ripsurfer X method to trainers nationwide. This, combined with consumer sales, might make Ripsurfer X able to get out of the Shark Tank with some funding instead of shark bites.
I am going to predict Ripsurfer X by Surfset gets a deal, and here's why: on the Surfset website, there are dozens of certification classes scheduled nationwide starting in October. This HUGE influx of certification training is similar to the Billy Blanks Jr. deal from last season. Daymond John ended up partnering with Blanks and right after appearing on Shark Tank, there were a ton of certification classes scheduled by Blanks. The Ripsurfer X roll out looks eerily familiar. I also found a lot of news media hype out there, like the video embedded below. I think there will be a Shark Tank Surf Board after Friday's show.
Surf's Up! I am "IN!"