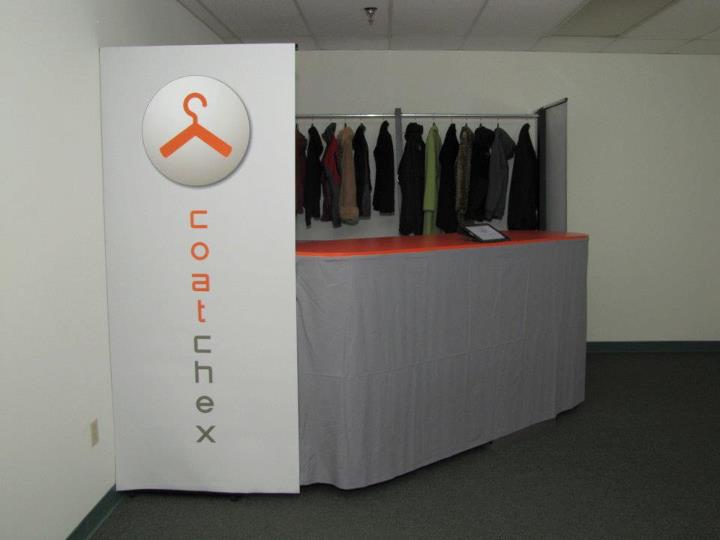 Coatchex, the coat check app, promises to make a big splash in the  Shark Tank as it debuts on the show's season four premiere. Coatchex founder, Derek Pacque, is a recent graduate of the Kelley School of Business at Indiana University with a degree in Management, Corporate Innovation and Entrepreneurship. Pacque didn't even wait to graduate before starting the business that will bring him to the Shark Tank on Friday, September 14.
Coatchex is a business that evolved from Mr. Pacque's original foray into the business world with a company called "Hoosier Coat Check." He started this business after "losing" a brand new, $300 jacket while out at a bar. He realized there was no solution for bars and nightclubs that don't have a coat check service and no way for patrons with jackets (us folks in the northern part of the country have to wear them during the winter months) to stash their outerwear securely without fear of loss or theft. Like the original business, Coatchex provides a collapsible coat check kiosk coupled with a smart phone app that makes the check in/out process easy while providing storage for checked coats and, perhaps most importantly, a revenue stream for bars and nightclubs that use the Coatchex system.
How it works is you create a quick profile and enter your phone number with your smartphone at the Coatchex station, pay, hand over your coat, and the app pretty much does the rest. Since it is a paperless process, there are no tickets to lose or little tags to manage on the venue's part. All the info is in the customer's phone and the Coatchex system. The venue gets an added benefit since they are able to collect consumer data about their patrons they'd otherwise not necessarily be privy to.
Pacque tested the Coatchex system during the 2012 Super Bowl in Indianapolis. The fledgling company did over $100K in sales! The success of Coatchex during this high bar traffic week brought him to the Nightclub and Bar Trade Show in Las Vegas where the Coatchex system was a HUGE hit. And now the young entrepreneur brings this high-tech answer to an old service into the Shark Tank.
The press release for the September 14 return of Shark Tank to Friday nights says "history is made when all five Sharks join forces to make a deal." I think this is the history making deal. I am willing to bet each and every Shark has lost a coat at a coat check at some point (I have), and they'll instantly see the revenue history and potential. The fact that bars and clubs are able to gain additional revenue from the Coatchex system and capture other data in the process makes this a near priceless app in the Sharks' eyes.
I am "IN!"
I also found a video of Derek Pacque pitching his company and I included the video from the Coatchex website.