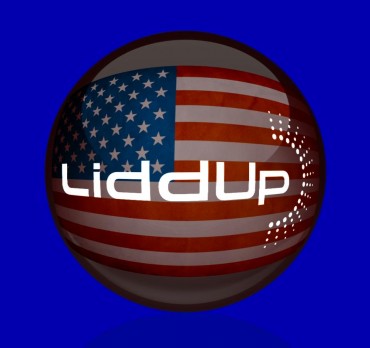 A cooler with LED lighting in it might not sound evolutionary, but entrepreneur Jayson Sandberg hopes to light up the Shark Tank in episode 426 with his business called LiddUp. Sandberg got tired of fishing around his cooler in the dark when he was camping because he often got the "wrong" drink. So he set out to invent and patent a cooler with LED lighting embedded into the structure of the cooler walls.
The result is LiddUp, the cooler that lights the way to the beverages within. Coolers are a ubiquitous item in most American homes and the leading cooler manufacturer, Igloo, sells 20 million coolers a year! THAT's a lot of ice!
Will a Cooler with LED Lighting Sell?
What LiddUp has done with this innovation is taken the refrigerator experience on the go. If your fridge can light up when you open it, why not a cooler? As long as everything stays cold, any added conveniences are a bonus. For folks who spend a lot of time outdoors – particularly at night – this should be a welcome invention. The LiddUp says the cooler with LED lighting won't increase the heat inside, which was the one thing that initially concerned me. LED lighting gives of very little heat, so the ice won't melt noticeably faster.
As a guy who uses a cooler a lot in the summer months, I'd be inclined to consider a LiddUp the next time I consider a cooler purchase. As long as the cooler with LED lighting didn't cost ridiculously more money than a "regular" cooler, it's a purchase I'd make. This is one of those inventions that makes you wonder why someone didn't think of it before!
With the Sharks Chill with LiddUp?
The Sharks will most likely think this is a good idea. Sandberg has strong patents in place, so we won't hear Mr. Wonderful talking about strapping lights inside a cooler and selling them on his own! I'm not sure Sandberg wants to sell coolers either:  the patented technology that allows Sandberg to embed the LiddUp cooler with LED lights is the real play here.
I think Sandberg wants to license his patent to current cooler manufacturers. This is the only way this idea makes much sense for a start-up. Tooling up to mass produce coolers would cost millions for the molds alone; it makes far more sense to approach the Igloo's of the world and license the technology. This approach will surely get "the King of Licensing," Kevin O'Leary, involved in the bidding. I think LiddUp is a multi million dollar idea that just needs to be put in the right licensing arrangement to hit it big. I am "IN!"