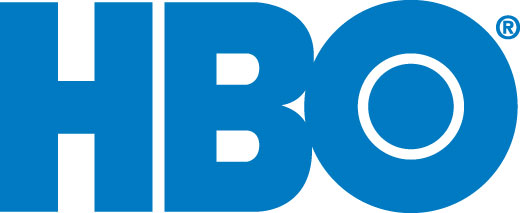 HBO is a great cable channel that is well known for its cutting edge original series. Whether you are interested in touching dramas, laugh aloud comedy, or the intense world of vampires, HBO has something for everyone. Here are three choices that should definitely be set on everyone's DVR for the upcoming seasons.
Enlightened
Enlightened is a dramatic/comedy series that follows the life of Amy, portrayed impeccably by Laura Dern. Amy is a character with many, many layers. At the start of the series, she suffers a breakdown of sorts while working for a large corporation and simultaneously carrying on an affair with her boss. She attends a rehabilitation center in Hawaii, and when she returns, Amy is determined to live a peaceful and happy life. She moves in with her mother, played by her real life mother Diane Ladd. Amy goes back to her former company determined to make a fresh start, only to be demoted to a basement job. The best part about her character is that no matter how hard she tries to be peaceful and Zen-like, there are aspects of her personality that are completely obnoxious. Paired up with a co-worker named Tyler, played by Mike White who also created the series, Amy learns about who she really is while trying to become a better person.
Curb Your Enthusiasm
Curb Your Enthusiasm comes from the comedy genius mind of Larry David. The show follows him around and is basically a dramatization of his real life, with various guest appearances from celebrities playing themselves. There was talk that there wouldn't be another season, but rumor has it that there will be a season 9 and it will be just as funny as ever. HBO On Demand also offers cable subscribers the option to view all of the episodes of the past seasons, the perfect way to get caught up on this insanely funny series.
Boardwalk Empire
Boardwalk Empire is the perfect series for anyone that is interested in the early days of the gangsters. Steve Buscemi plays Nucky Thompson, based on the real life of Enoch L. Thompson, a powerful politician who runs Atlantic City. The series takes place during Prohibition, and Nucky crosses paths with a variety of mobsters, government agents, movie stars, and everyone in between. This series is action packed, and also serves as a very interesting history lesson. Well known characters that pop up throughout the series are Meyer Lansky, Al Capone, Eddie Cantor, and Arnold Rosthstein.
Must Watch Television
HBO definitely has it all, and for cable subscribers, this channel is a real treat. On top of their amazing award winning series, HBO is also known for their ground-breaking documentaries, original movies, and musical specials. Year after year, this amazing channel puts out award winning television programming, and let's not forget that HBO also offers a wide variety of feature films in every genre. If you have to just choose one premium channel for your cable subscription, HBO is definitely a top choice, and if you are someone that is looking for more information regarding the basics of cable television, cabletvadvisor.com is a great place to learn about all the channels available as well as the programs they offer.
This guest post was written by Eric Halberg, a fan of a variety of TV shows. He particularly likes comedies and enjoys writing about his favorites on entertainment blogs.