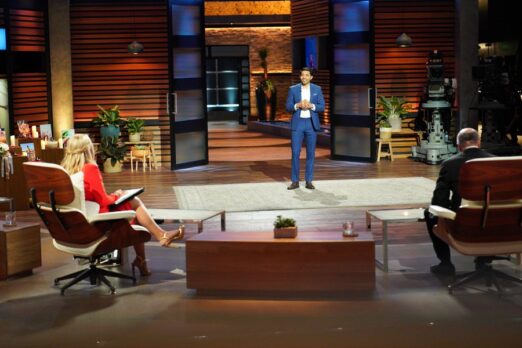 Krish Himmatramka started his Do Amore Jewelry business with an eye toward changing the world. His company mission is to have a positive impact on the world. He does this two ways. First, all his diamonds and other gems are from conflict free areas of the world, recycled from old jewelry or man made. All the precious metals are recycled too and he even uses sustainably sourced wooden boxes. Second, for every product sold, a portion of the sale goes towards digging a well in an underdeveloped country. Bringing clean drinking water to people is how he wants to change the world.
Many companies say they give to various causes, but there's usually not a way to see how your individual purchase makes an impact. On the Do Amore Jewelry website, customers can enter their ring order number and it will show on a map where a new well was dug with the proceeds of the sale. The company also trains the people of the community on good hygiene and how to repair the well pump if it becomes disabled.
The jewelry itself is very attractive. They sell engagement and wedding rings, necklaces and earrings. They claim their social mission helps drive sales as customers share the story with friends and family who go on to purchase their own jewelry. Their profits are equivalent to other leading online jewelers, the difference is Do Amore takes a chunk of their marketing budget to dig their wells. It seems the business model is working: they've been in business since 2014 and they have sales. Krish likely comes into the Shark Tank seeking to expand his business. Will the Sharks want to swim in these waters.
My Take on Do Amore Jewelry
I love the Do Amore Jewelry social mission. It's very cool that they have the chops to show exactly where they're digging wells too. Krish is a thoughtful entrepreneur. He used to work as an engineer on oil rigs and saw how easy it was to drill for water. He wanted to make providing clean water his life goal. When he was shopping for an engagement ring, he made sure the diamond was from a conflict free area of the world. The company used to import diamonds from Russia, but they ceased doing that when Russia invaded Ukraine in early 2022. So far they've dug 52 wells in India, Niger, Haiti, Ethiopia, Bangladesh, Nepal and Malawi. Over 13,000 people have access to clean drinking water thanks to the company's work.
As for the jewelry, if I were in the market for an engagement ring, I'd buy from this company for their mission and  ethics. Pricing is comparable to other online jewelers and far less than what you'd pay in a jewelry store. While I'm not a customer, I'll be an advocate. I'm in.
Do Sharks Wed This Business?
I'm sure the Sharks will like the social mission of this business, but will they like the business itself. I don't think Mark or Daniel will go for this. Barbara isn't likely to bid either. If customer acquisition costs are sound, we could see bids from Mr. Wonderful or Lori.
QVC sells a lot of jewelry, so if Lori likes the idea, they could ell on QVC. Mr. Wonderful's "something wonderful platform" revolves around the wedding industry, so if the numbers work, I fully expect him to bid. Whether it's one of  his famous royalty deals or not remains to be seen, but I expect an offer from him.