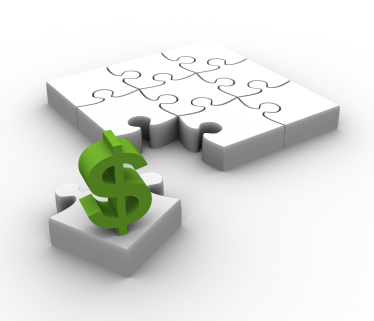 It's time to roll up your sleeves. Running a business requires you to wear many hats. From book keeping, prospecting via phone, blogging to promote your business and managing employees, you will learn many new skills during your career. Successful entrepreneurs are people who are able to adapt and thrive in a rapidly changing environment. Your "qualifications" aren't nouns, they're verbs. You need to develop those fixed skills AND you need to develop new ways of thinking.
Make Yourself Comfortable
The best way to become more comfortable with unfamiliar tasks is simply by doing them. Write your first blog post, spend a day answering the phones, or request funding to expand the business. Your first attempts might feel awkward, but with practice and advice from others, your skill and confidence will improve. Many businesses that call us for financing are uncertain about the best way to support their growth. We take the time to listen to their story, so we can teach them about their viable options.
Lead by Example
Find ways to inspire the team around you. Create an environment that encourages curiosity, rewards innovation, and embraces playfulness. You'll be rewarded with loyal employees essential to the company's success. Provide clear expectations with room for each employee's unique strengths.
Learn from the Best
You learn valuable lessons every week from the Sharks. Expand your business acumen even further by studying other entrepreneurial geniuses like Richard Branson and Steve Jobs. Seek out a mentor in your vertical. Learn what they did to build a thriving venture. Develop your skills by studying how they attack their day and improve their skills. You don't become the best in your field with luck. It takes a lot of hard work, passion and competitive drive.
So, get ready for the ride of your life. Start today with a disciplined approach to expanding your skills. Make the call you've been avoiding. Start reading that stack of books. Establish a daily routine that will support your success.
Dan Casey, founder and CEO of accountsreceivablefinancing.com, believes every business has a story to tell. He's been listening and helping small businesses grow exponentially since 2002 using a creative combination of finance tools. He's been featured in publications including Entrepreneur Magazine, Entrepreneur Online, Small Business Trends Online, The Washington Post, Crain's Chicago Business & American Express Open Forum. Visit www.accountsreceivablefinancing.com and be sure to mention Shark Tank Blog to get a free subscription to Fast Company or Entrepreneur magazine.*

*Must qualify for financing to receive special offer exclusively for SharkTankBlog.com readers.