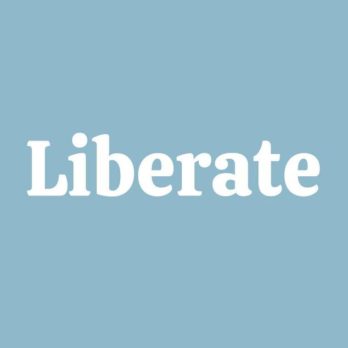 Olivia Bowser created Liberate Studio, her mental fitness studio, to make working on her own anxiety  easier. Bowser was going to all kinds of exercise classes to relieve stress but it  wasn't working for her, so she tried one of the many meditation apps out there. While the apps helped, she thought there was something missing: the interaction of an actual fitness class. She wanted to take what was good about the meditation apps and mash it up with the experience of a SoulCycle studio class, so she created the first online mental fitness studio: Liberate Studio.
To get started, she raised $11,015 on I Fund Women, a crowdfunding platform dedicated to women owned businesses. She actually structured the business like a gym membership. For $19 per month or $99 a year, you get access to a library of classes on demand and two live (via Zoom) classes per week. Each class starts with some "mindful movement" and then goes on to other topics like journaling, conversation and meditation.
The business went live in May, 2020. Bowser, a certified meditation and mindfulness teacher and yoga instructor, so she could help people dealing with mental health issues due to the Covid-19 pandemic lockdowns. There are other mental fitness studios out there, but they use different approaches. In addition to herself, Bowser employs four other certified instructors. The company just launched an app in December, 2021, that offers journal prompts and other programs in the palm of your hand. Olivia likely wants a Shark's help growing the Liberate Studio platform and number of instructors.
My Take on Liberate Studio
This is not something I'd subscribe to. I don't have issues with anxiety – I pretty much let things roll off my back. I do know people who suffer from anxiety and other issues and I can see how this could benefit them. I also see how it could be very helpful during the Covid-19 lockdowns. I've been working at home for almost 11 years – I like it. My wife, on the other hand, does not. She worked from home for 5 months during the lockdown and she was going bonkers. Luckily, her company made online counselors available – a service she used on more than one occasion. It was helpful for her to talk about work related stresses with someone other than me!
As for Liberate Studio, their customers seem happy. While doing research on the company, I came across nothing but positive reviews. My guess is they'll attract people organically by word of mouth. A Shark Tank appearance won't hurt either!
Will Sharks Liberate This Business?
There have been other online mental health businesses in the Shark Tank and none got an investment. I fear this may be Olivia's fate as well. If I don't see it as investable, I don't think the Sharks will either.  Mark or Robert seem like the only two Sharks that could bring value to the table, but I don't see them getting overly excited about it.
The other thing that makes me think there's no offers made is the company's social media. They don't seem to have enough followers to indicate sales are high. I could be wrong, but I have a gut feeling on this one.