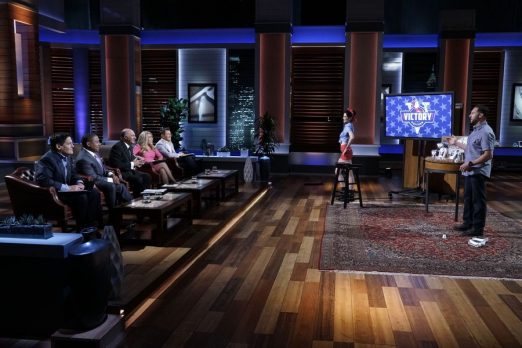 Navy Seal sniper, TV Personality and motivational speaker Cade Courtley calls his Victory Coffee "liquid gold." He developed a passion for a good cup of coffee when he was a Seal. He says it was the one thing that kept him grounded while in combat areas.
He developed his business after leaving the service to bring quality, liquid gold coffee to the masses. Victory sells coffee in a subscription box model and claims to have some seriously good flavor. A cup of coffee a day costs about a dollar and comes either in ground, whole bean, or Keurig style.
Cade's military background is evident in both his branding and his business. The website and logos feature military themes, including a Rosie the Riveter style logo. He also hires veterans and wants to build a network of veteran brand ambassadors who'll sell the liquid gold direct in their own communities. He likely wants a Shark to help fuel growth.
My Take on Liquid Gold by Victory
I drink coffee every day, but I don't even own a coffee maker! I am a classic "Dunkie Junkie" and my day isn't complete without my extra large Caramel Swirl from Dunkin Donuts. Before I moved to Florida, I used to have afternoon coffee with my sister-in-law who was always brewing up exotic flavors. SHE would be a good customer for Victory.
When I have coffee other than Dunkins, I want good coffee. I won't drink instant and I like exotic flavors. If I ever get a coffee maker, I'd try Victory. Until then, I'm afraid I'm out.
Do Sharks Sense Victory?
There are a lot of subscription coffee boxes out there. Mark Cuban invested in Misto Box back in season four, so he probably won't bid since it would present a conflict of interest. The other Sharks like coffee and if the stuff tastes as good as Courtley says it does, he could perk up some interest.
The key, as always will be valuation. While the coffee may be liquid gold, the Sharks want to invest in a business that returns the real thing.