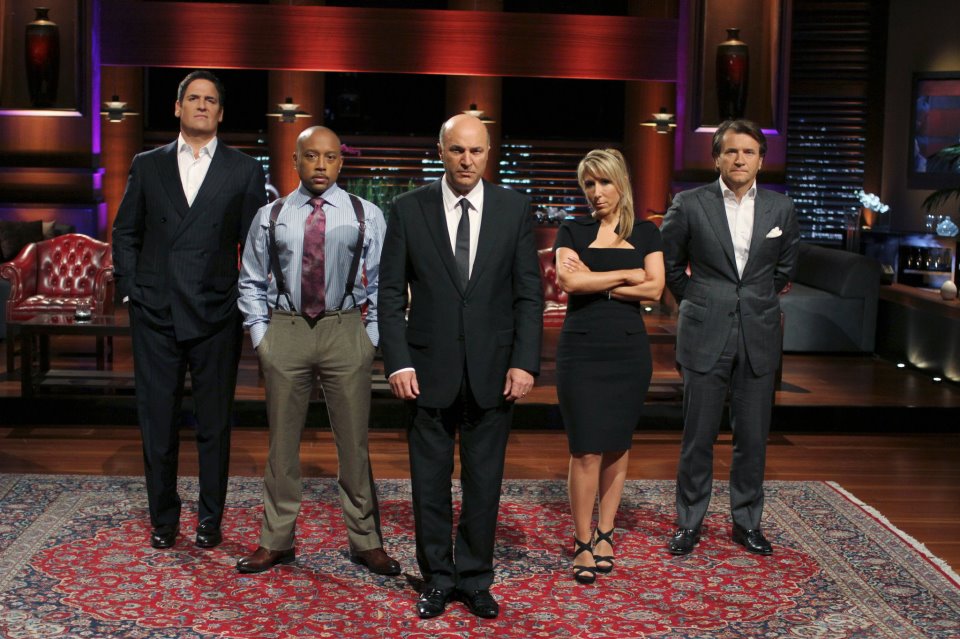 Episode 404 of Shark Tank airs on ABC this Friday night, October 5 . This week, four new entrepreneurs dive in the Shark Tank with hopes of getting their business funded by the panel of Sharks. This week features the premier of Lori Greiner, the Queen of QVC, in her first full season as a "regular" shark; in season three, Lori was a designated "guest shark."
Episode 404 Entrepreneurs
Lifter Hamper, founded by former NFL center Marvin Philip, is an innovative, spring-loaded clothes hamper that eliminates the need to bend over while digging out the dirty clothes for the washing machine. There are no other products like it in the marketplace. Will the Sharks clean up with this business or toss Lifter Hamper aside like dirty laundry?
BagBowl, invented by Kansas City entrepreneur Kevin Fleming, introduces a product that turns a bag into a bowl. The inexpensive plastic sleeve gives structure to just about any bag and is useful with Ziploc bags often used for toting items while traveling. Will the Sharks be bowled over by BagBowl or will they give Mr. Fleming the sack?
Bubba's Chicken Dip entrepreneurs Kevin and Dominique Mealey take their Back 9 Dips in the Shark Tank for a swim. Billed as a "chicken wing on a chip," Bubba's Chicken Dip has significantly increased its distribution significantly over the past year. Will the Sharks dip into this delicious business or simply snack on the Mealeys?
Zomm inventors Laurie and Henry Penix bring their mobile phone accessory that acts as a wireless leash, speakerphone, safety alarm, and personal concierge via a small key fob into the Shark Tank to help expand their growing global business. Winner of a 2010 CES Innovation award, Zomm has ambitious plans for its expanding list of features and services. Will the Sharks fund this high-tech gadget or will they "nom on Zomm?"
Episode 404 features a follow-up segment on Villy Customs entrepreneur Fleetwood Hicks. The custom beach cruiser bicycle company was funded by Mark Cuban and Barbara Corcoran in season three.
Keep up to date with all Shark Tank news for Episode 404 and beyond on the Shark Tank Blog Facebook Page.
Episode 404 Preview video