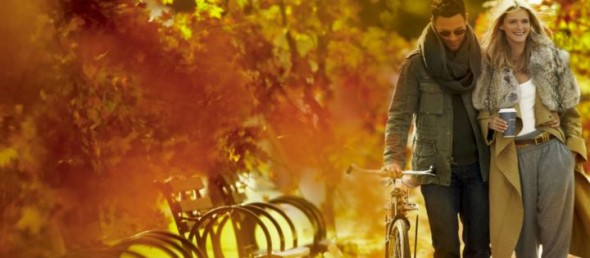 One out of five people in a current, committed relationship today met through an online dating service. Entrepreneur Val Brennan hopes the Sharks will see the money to be made in the online dating world as she pitches her business called Three Day Rule in episode 424, the Shark Tank season 4 finale. The business name is a take on the book, The Rules. There is a chapter in that book dedicated to determining how long you should wait before calling someone you just exchanged digits with; the consensus is three days.
Brennan thinks quality singles are above silly rules and game-playing, so in 2009, she set out to create an online dating site for "A-List" singles in the Los Angeles area. Prospective clients must be invited or apply for the online dating site, then they face a rigorous screening process. As she explains on her website, "Three Day Rule is a hand-picked pool of quality singles, and not a shopping cart of thousands of complete strangers." She's hoping to create an online dating community that's exclusive and attracts quality singles. Three Day rule also sponsors and hosts exclusive singles events in greater LA and personal matchmaking services, for members only of course.
Online Dating is HOT!
There are around 54 million single adults in the USA and an estimated 40 million have at least tried online dating. Match.com and eHarmony claim to have a combined membership of 35 million! Last year, over $1 billion was spent for online dating services with the average single shelling out about $240 annually.
While Match.com and eHarmony have a sizeable chunk of the market, there is still a ton of growth for upstart online dating services, especially those that offer a more personal approach – like Three Day Rule. As a happily married man who met his wife the old-fashioned way (in a bar), I won't be availing myself of any online dating services, but I have single friends (both male and female) who constantly lament how hard it is to meet good people. All of them have tried online dating at one time or another and they'd be willing to give a new service a shot if they felt there was value in the service.
Do Sharks Take the Bait on a Date?
Numbers don't lie, even if some people do on their online dating profiles! Dating is big business and if Three Day Rule has good sales and a sound plan, the Sharks will be interested. The thing that makes Brennan's service unique is its exclusivity, which should piqué some interest – not just from Sharks but from viewers too.
Since Three Day Rule is currently an LA-based service, part of their strategy is probably a national expansion. Scaling the online business is relatively simple: just add more server capacity and a couple of redundant server locations. Scaling the events piece of the business might prove more of a challenge since local employees need to be in place. I think as long as the ask isn't too high and there are a reasonable number of members and revenue, Three Day Rule will get an offer or two.
As for online dating, I'm "out," but I think Three Day Rule has a good business model.