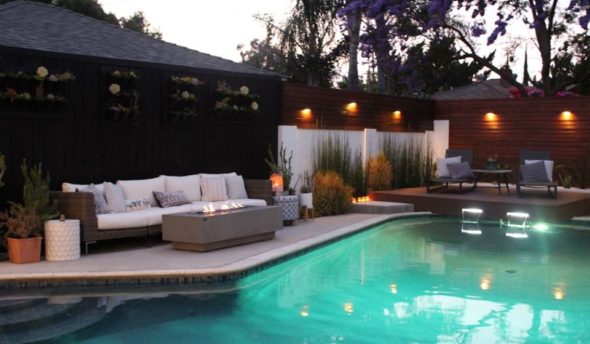 Terry Lin and Jiake Liu had complimentary skill sets when they teamed up to form Outer Furniture. They also had bold new ideas on how to sell it. Setting up an outdoor furniture business for some might be a daunting task, but these two had some advantages. Liu was a designer at Pottery Barn for over ten years, so he knows the ins and outs of the homegoods business. It doesn't hurt that his family owns a factory that makes furniture either. Lin is a digital marketing savant who's had a lot of experiences with startups. Together, they make a formidable entrepreneurial team.
Of course those advantages don't guarantee Outer Furniture will have success. Execution, a good product and the right message are necessary too, but what makes the business stand out is their sales approach. Rather than having a bunch of brick and mortar showrooms or putting their furniture in existing retail chains, they're taking the traditional sales model and turning it on its head.
If you want to buy Outer Furniture, you can buy it online, just like any other direct to consumer business. But if you want to see before you buy, you may not need go further than your neighbor's house. Lin and Liu have enlisted their customer's backyards as their showrooms. Prospective customers can make an appointment with someone who has Outer Furniture in their yard and go see it there. The "showroom owners" receive a small fee for their time and trouble so there's no pressure to earn a commission. It's untraditional, but it's been successful so far in the Santa Monica area where they're based. They'd love to expand geographically, which is probably why they want a little help from a Shark.
My Take on Outer Furniture
In Florida, you put your outdoor furniture on the lanai – a covered area by the pool. My wife and I spend more time on the lanai than anywhere else in our home besides the bedroom. Our furniture is spartan to say the least. For the past few years, we've been upgrading the furniture all over our home which we moved into less than three years ago. We got a new living room set, new kitchen set and new guest bedroom set. Our bedroom is next, then it's on to the lanai.
I'd consider Outer Furniture because they have excellent warranties: ten years for the frame and five years for the wicker and cushions. There are built in covers for the cushions too, a must in Florida's rainy season – covered area or not. Outer is similar to a set our friends bought for their lanai and it's a tad less expensive, too. I think we'll be ready for some outdoor furniture early next year and we'll surely give these products a long, hard look. I just hope I can go see them in someone's backyard near me by then.
Will the Sharks Furnish a Deal?
Other furniture items got investments in the past in the Tank: CordaRoy's and Mod Mom come immediately to mind. What's going to get the Sharks interested in Outer is the whole proposition and the guy's plan for growth. I believe the Sharks will like the innovative sales approach. If the furniture is good quality and the ask is fair, they should have some interest.
Lori invested in CordaRoy's way back in season 4 and that business is KILLING IT. She's been down the furniture highway before, so she might bid. It's an added kicker that she gets a new manufacturing relationship out of the deal too. Kevin might bid since he could plug this into his "something wonderful" platform. I think we'll see bids from Lori and Kevin, I'm not sure about the others.