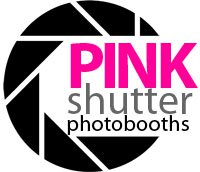 Pink Shutter Photobooths brings its photobooth rental service business to Shark Tank episode 425. Almost everyone has used a photo booth, the pre-Instagram solution to people who want to share silly pictures of themselves at an event. It's fun to cram people into a photo booth and photobooth rental service businesses are a hot commodity on the wedding, party, and event circuit these days. Having a photobooth rental service set up a temporary booth brings a little of that old "arcade magic" to any event and shows attendees you want to go the extra mile to make your event memorable.
Pink Shutter Photobooths seems to be the industry leader in the photobooth rental service space in California and Las Vegas. They have an excellent Better Business Bureau rating and there are tons of positive reviews on Yelp about them. Basically, what they do is set up a small, enclosed, fabric booth equipped with a high quality Canon Digital SLR camera, touch screens, high quality photo printers, and fun props to liven things up.
Photobooth Rental Service Business
This is not a unique business by any stretch of the imagination. There are photo booth rental services in just about any major city. Just like any other saturated business, there are "good" companies and "bad" companies. Pink Shutter is one of the good ones in their market: they use quality equipment and go the extra mile for their customers.
I attended a wedding and several corporate events that had a photobooth rental service and it was a fun and engaging addition to the festivities. The wedding couple created a whole album from just the photobooth pictures and they were a lot more fun than the standard poses. We still have a few of our silly pictures from that day. I even got a picture with a Marilyn Monroe look-alike in a photo booth at a trade show!
Are Sharks Photogenic?
I suspect the Sharks liked this business. I think this picture was taken in a Pink Shutter Photobooth!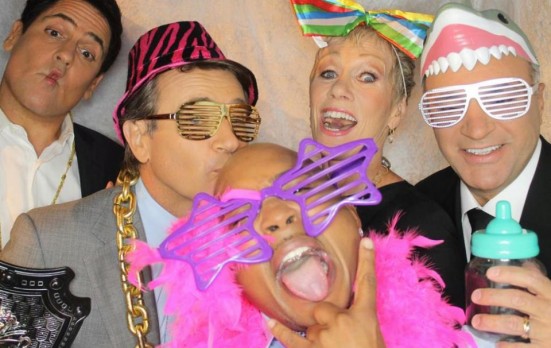 The Sharks look like they're enjoying themselves, and most people do when one of these is on site; it's an excuse to be silly.
I am not sure the Sharks are investors though, but not due to the quality of Pink Shutter's service. I think the Sharks won't find anything proprietary enough about this business model – it's too easily copied. Pink Shutter is clearly very good at delivering their services, but someone else could come in and copy their model very easily. Realistically, it probably takes less than $10K to get started in this type of business; the rest is marketing and hustle.
There are a few indicators as to why I don't think the Sharks invest. One is the company's domain: it's a WordPress hosted site. The site itself is functional and clean, but it doesn't have that "I made a deal on Shark Tank look" to it. While I like the business, and I think it's profitable and well run, I don't think Pink Shutter gets a deal.
They better beef up their website before show night though!
******AS OF THURSDAY MAY 9, PINK SHUTTER REVAMPED THEIR WEBSITE – Makes me wonder……..******