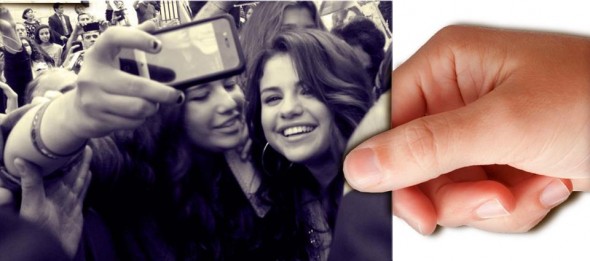 Entrepreneur and ex MySpace executive Josh Brooks introduces the Shark Tank public to his postcard app called Postcard on the Run in the season 5 premier. There's a potential celebrity connection too: Brooks has Selena Gomez as an investor, avid user, and promoter. What the postcard app does is turn smart phone pictures into standard postcards, which Postcard on the Run prints and mails for you, complete with personal message. Some die hards complain that you don't get a local postmark, which is half the fun of sending postcards in the first place, but for most people, capturing and sending a personal photo is an inexpensive and fun way to share vacation memories. You can even send photos from your Facebook account.
Postcard App is a Free Download
It doesn't cost to get  the Postcard on the Run app, they charge just $2.49 to print and mail each card ordered inside the USA, $2.89 outside the USA. There's even talk of a scratch and sniff version! As souvenirs go, that's pretty inexpensive. It's fun, too. I'd use it to send postcards to people like my folks: they only turn on their flip phone when they need to make a call and think Facebook is "too complicated." It would be fun to send postcards to myself, too; we have an area on our kitchen wall dedicated to postcards we send ourselves when we travel.
Selena Gomez seems to like the postcard app, too. The Postcard on the Run Facebook page is littered with pictures of her promoting the app. It will be interesting to see if Brooks brings her up during the pitch (maybe she'll make an appearance) and see how the Sharks react to it. Having a big name endorse your product doesn't always guarantee success in the Shark Tank, but it sure gets a business noticed.
Do Sharks Wish You Were Here?
I think the idea of a postcard app will appeal to the Sharks. They're all well-traveled and would understand the convenience and novelty, so it's a concept they should all buy into. The real test will be whether the business is profitable. The company raised about $2 million in two rounds of VC funding and boasts about 30,000 active users per month, but it's not profitable – yet. Between the Selena Gomez endorsement/investment, some strategic partnerships that are in the works (including one with Sony who owns ABC), and the exposure of the Shark Tank season 5 premier, the postcard app could really blow up.
I think there will be multiple offers for Postcard on the Run and Brooks will leave the Shark Tank with a deal. Whether the deal vets out is another story; this pitch has all the makings of a big PR play. Either way, I believe the business will ultimately be successful. I polled a roomful of 16 year-old girls and they think the postcard app is "awesome." Get a bunch of 16-year-old girls snapping picture postcards at a nominal $2.49 a whack and you have a multi-million dollar business! I am "IN!"