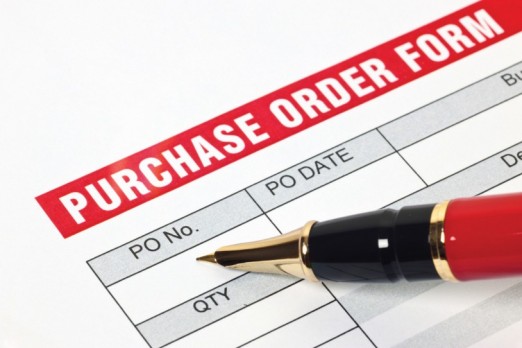 Purchase order financing is a commonly used financial tool for small business owners who receive a large order but lack the cash on hand to fulfill it. Many Shark Tank entrepreneurs use this form of financing. Michael Tseng, the creator of the Plate Topper, was a good example of a business that needed purchase order financing. He had a huge order from WalMart he needed to fulfill and he got a better financing deal on his own. You can read about Michael and the post-Shark Tank purchase order financing here on the Shark Tank Blog.
Even though Michael had a fantastic product with mass appeal, a deal with Lori Grenier, AND a big order from WalMart, creative financing ultimately pulled everything together for him. Not everyone gets a multi-million dollar order from WalMart, but there are plenty of businesses that need cash to build their inventory. The folks at Purchase Order Financing dot Com have great information for businesses that need cash. Over the course of Shark Tank season 5, they'll be providing useful content for small business people seeking creative financing options.
Purchase Order Financing for the Rest of Us
Purchase Order Financing will finance your future – Fast.
(Without taking the equity bite of a shark.)
Are you looking for help to grow your business?
We understand you need a partner to exponentially grow your business. PurchaseOrderFinancing.com can fund business opportunities that traditional financing companies can't – and we'll fund them without requiring a share in your company. That's our specialty. Here's how we do it:
We don't believe in cookie cutter solutions. There's no one-size-fits-all solution to your goals. Whether it's PO financing, factoring, establishing an inventory line, or something entirely different, we can help.
 We're creative. Just like Shark Tank Blog, we believe every business has a story worth telling. We'll listen to your story and work our program to meet your needs. We have no set parameters because every business is unique; every opportunity is different.
 We understand entrepreneurs. Half of our new clients have their very first transaction funded with us.
We fund in expectation of your future profit. Businesses can grow substantially faster with us than a bank or equity investor.
For over a decade, we have secured over $750 million to help businesses like yours throughout the US & Canada. Our job is to help your business get bigger.
Fulfill your biggest orders
If you're a re-seller or distributor of hard goods with a purchase order you can't fulfill due to insufficient capital, we can help. Purchase order financing gives you the ability to fulfill all your sales orders, even those that exceed your usual volume or reach. Plus, you'll minimize capital constraints and improve your competitive edge. All you need to get started is a PO from a credit worthy commercial or government client.
Fast financing starts here
Swimming with the sharks isn't your only option. Contact us and tell us your story. Visit www.purchaseorderfinancing.com and be sure to mention Shark Tank Blog to get a free subscription to Fast Company or Entrepreneur magazine.*
*Must qualify for financing to receive special offer exclusively for SharkTankBlog.com readers.